Get the support you need to advance DEI at your station.
Public media leaders have a critical responsibility to implement equitable practices in our organizations and build more diverse audiences. And yet, diversity, equity and inclusion (DEI) work can feel overwhelming, directionless, or unrealistic when done poorly, despite the best of intentions.
How do you bridge the gap between intention and visible change?
The DEI Executive Forum is a powerful cohort experience that gives public media executives the leadership skills and strategy to make equity a reality in our organizations.
Created and led by Equity Strategist Minal Bopaiah, this six-month cohort uses principles of behavioral science and human-centered design to enable participants to move toward lasting organizational change.
Who Is It For
The DEI Executive Forum is for leaders at public media stations who:
Hold executive decision-making responsibility (e.g. CEOs, general managers)
Recognize that leaders are responsible for DEI station outcomes
Believe that DEI must advance in order for our stations to be able to fulfill our mission and be sustainable
Have completed some foundational DEI work at the station and are committed to allocating financial and internal resources to DEI efforts
What Does It Do?
The DEI Executive Forum works on three levels– organizational, individual, and systemic.
On the organizational level, we give executives the knowledge, tools, and templates to create an actionable strategic plan that is bespoke to their organization's needs and goals. (We also help tweak existing strategic plans that may be gathering dust.)
On the individual level, each participant will develop and enhance their own unique leadership skills in order to ensure they can effectively implement their plan and meet evolving needs from staff and audiences.
On the systemic level, participants will join a learning cohort of 10-15 fellow public media executives for six months. Numerous past attendees have said that this is one of the most powerful benefits of the Forum, fostering a sense of belonging and movement building with other executives grappling with similar challenges in the public media ecosystem. Participants also get access to alumni of the program after completion.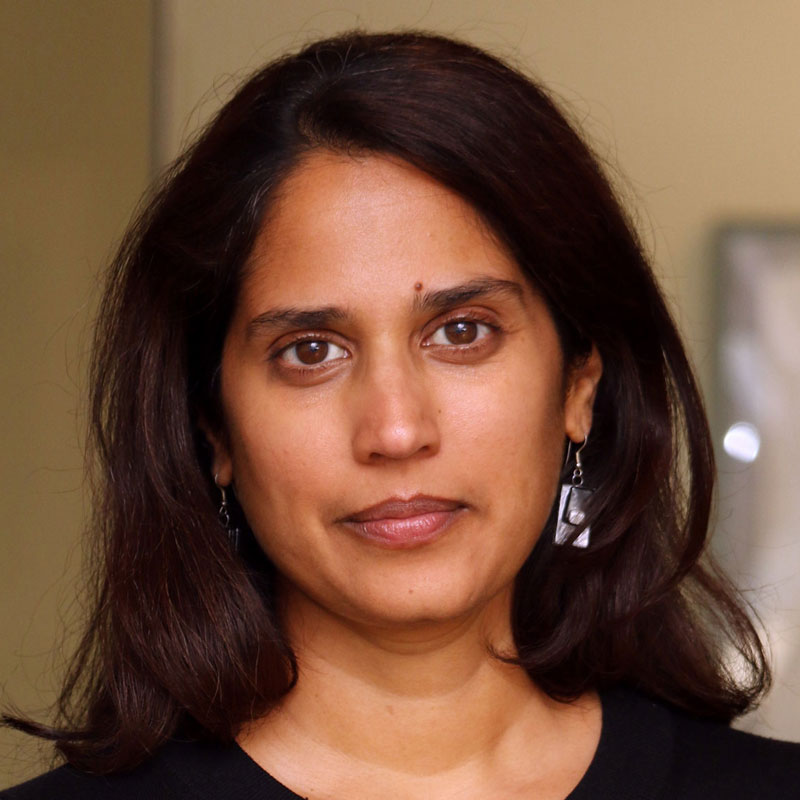 The DEI Executive Forum is designed and facilitated by Minal Bopaiah.
"Minal is an excellent guide through challenging terrain. She brought an engaging and thoughtful approach to discussions that newsroom leaders need, especially for groups that might think a topline grasp is sufficient understanding to really move the needle on their teams."

Edith Chapin, V.P. & Executive Editor, NPR
Minal Bopaiah is an award-winning author, keynote speaker, and strategic consultant with more than 20 years of professional experience. She is the founder of Brevity & Wit, a strategy + design firm that has worked with numerous public media stations across the country. Minal has written for the Stanford Social Innovation Review and The Hill and has been a featured guest on numerous podcasts and shows, including the Kojo Nnamdi Show on WAMU. She is a sought-after speaker, and her virtual keynote for Greater Public's Summer Series in 2020 was attended by more than 1300 professionals in public media.
Praise for Minal's award-winning book Equity: How to Design Organizations Where Everyone Thrive, which captures her expertise about human-centered design for equitable and inclusive organizations:
"Do you wish your organization was more equitable? Well, stop wishing and start designing! Equity is a guidebook for change. It's a fast and engaging read, loaded with practical guidance, and it's a must-read for leaders who want to create conditions in which everyone can flourish."
"Minal's blending of design and diversity offers a unique way of understanding both. She combines real-world experience with relevant research to deliver a thoughtful, accessible and engaging IDEA for meaningful change."
"Minal Bopaiah's book is a succinct jewel. Anyone who wants to better understand inclusion, diversity and equity, as well as paths toward reaching these goals organizationally—and personally—would benefit from reading it. My thinking has been broadened by reading it and I know I'll refer to it many times in the future."
Learning Areas
Session 1: Getting Grounded
Friday, April 14, 2023
What exactly are we talking about when we talk about diversity, equity, and inclusion? What's the goal? And how much do I need to be involved?
You are not alone if you are asking yourself these questions as a leader, and we'll spend the first day grounding ourselves in the principles and best practices of ethical and effective DEI. Participants will be presented with an overview of the course and how to design an equitable public media organization, as well as why an equitable organization is critical for audience development and the survival of public media. Participants will be exposed to leadership assessments that will help them reflect on their own leadership style, and asked to make appointments between session 1 and 2 to receive the results. Participants will also receive templates that can help them craft a strategic plan for their organization.
Investment
The DEI Executive Forum includes six day-long sessions, two leadership assessments, one-on-one coaching between sessions, course materials, a strategic plan template, as well as the benefit of cohort learning among senior leaders in public media. The cost to participate is $9,950 per participant.
A bespoke engagement with an organization resulting in a strategic plan usually costs between $50,000-$100,000, depending on the size of the organization. Through cohort learning with leadership, general managers will save significant expense.
Registration
If you are interested in learning more, please complete the form below.