MAKE EQUITY A REALITY AT YOUR STATION
Create an actionable strategic plan to advance DEI at your station with the support of other public media executives.
This time has long passed when diversity, equity and inclusion (DEI) outcomes are a nice-to-have. Public media leaders have a critical responsibility to implement equitable practices in our organizations and build more diverse audiences. As leaders, we're being called to develop new skills and new strategies. We must lead our organizations differently. The change starts with ourselves, but we can't do it alone.
The DEI Executive Forum is a powerful cohort experience that gives public media executives the skills and strategy to make equity a reality in our organizations.
Created and led by Equity Strategist Minal Bopaiah, this six-month cohort uses principles of behavioral science and human-centered design to enable participants to move toward lasting organizational change.
Who Is It For
The DEI Executive Forum is for leaders at public media news stations who:
Hold executive decision-making responsibility (e.g. general managers)
Recognize that leaders are responsible for DEI station outcomes
Believe that DEI must advance in order for our stations to be able to fulfill our mission and be sustainable
Have completed some foundational DEI work at the station and are committed to allocating financial and internal resources to DEI efforts
What Does It Do?
Each participant will create an actionable strategic plan focused on specific and meaningful advancement of DEI at their organization.
Participants will join a learning cohort of 10-25 fellow public media executives for six months.
Each cohort member will be supported to develop a strategic plan that meets their station's thorniest DEI challenges. (The plan may be newly created or integrated into an existing organizational strategic plan).
About Minal Bopaiah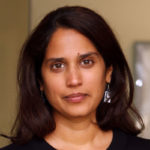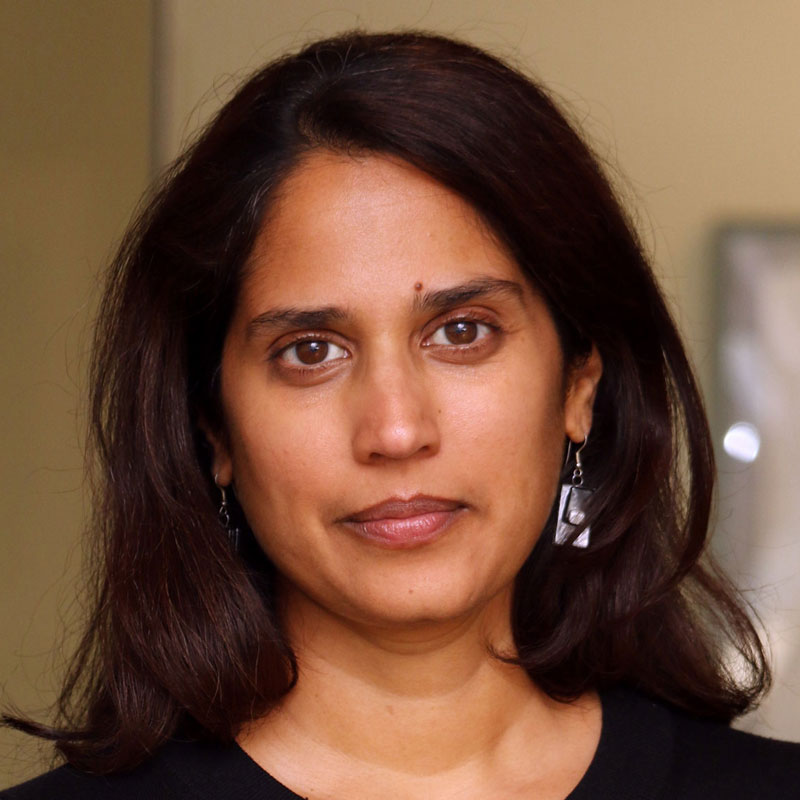 The DEI Executive Forum is designed and facilitated by Minal Bopaiah.
"Minal is an excellent guide through challenging terrain. She brought an engaging and thoughtful approach to discussions that newsroom leaders need, especially for groups that might think a topline grasp is sufficient understanding to really move the needle on their teams."
Edith Chapin, V.P. & Executive Editor, NPR
Minal Bopaiah is an author, speaker, and strategic consultant with more than 20 years of professional experience. Her areas of expertise include human-centered design, behavior change science, and the principles of diversity, equity, and inclusion as they relate to media, marketing and communications, and organization design.
Dates
All sessions will take place virtually from 10:00 a.m. – 6:00 p.m. ET / 7:00 a.m. – 3:00 p.m. PT.
Module 1: Equitable Leadership – July 23, 2021
We begin with the business case for DEI and why it's imperative for the mission and survival of public media. We will tie DEI goals to audience development and other key business functions. Participants will be provided with an overview of how to design an equitable organization with the unique considerations of public media in mind. They will be exposed to concepts of equitable leadership, and have the opportunity to discuss how they can make these ideas a reality in their organizations. Participants will also be briefed on the IDI and EQI and receive their individual reports after the session.
Investment
The DEI Executive Forum includes six day-long sessions, two leadership assessments, one-on-one coaching between sessions, course materials, a strategic plan template, as well as the benefit of cohort learning among senior leaders in public media. The cost to participate is $9,950 per participant.
A bespoke engagement with an organization resulting in a strategic plan usually costs between $50,000-$100,000, depending on the size of the organization. Through cohort learning with leadership, general managers will save significant expense.
Registration
To register for the DEI Executive Forum please visit this link.
If you are interested in learning more, please complete the form below.