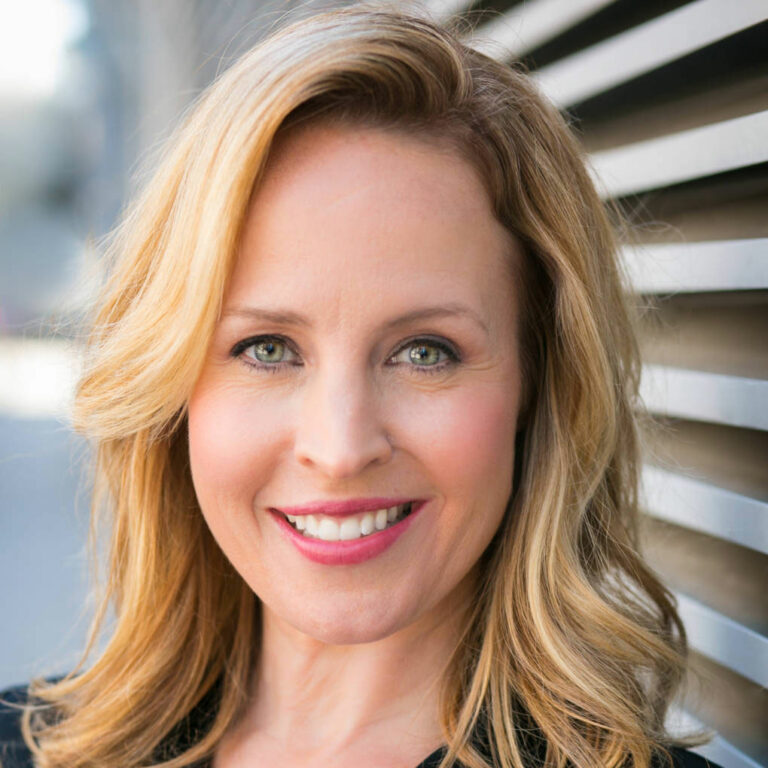 DeLinda Mrowka - Board Chair
Chief Revenue Officer
KQED TV & Radio/San Francisco
DeLinda Mrowka is Chief Revenue Officer at KQED. She is responsible for areas that grow and deepen relationships with KQED's audiences and financial supporters. This includes membership, corporate sponsorship, major giving, foundations and planned giving, audience development and intelligence, marketing and communications, the in-house agency KQED Creative, and the live event series KQED Live.
DeLinda has twenty years of experience working in a broad range of leadership roles within public media. She started her KQED career in 2013 as the station's executive director of marketing and communications before being promoted to vice president of corporate sponsorship in 2015. In 2017 she was promoted to vice president of marketing, with broad responsibilities overseeing the audience development, marketing, digital fundraising and corporate sponsorship teams. DeLinda became chief audience officer in 2019, which expanded her role to also include membership.
Throughout her tenure at KQED, DeLinda has shown a unique ability for assembling talented, results-oriented teams that work across the organization to help facilitate strategic goals. Under her leadership, the corporate sponsorship team generated its highest overall revenue and tripled digital sponsorship revenue. The membership program has experienced its greatest average number of members under her leadership. DeLinda created an audience development team with expertise in social, email and digital fundraising that works closely with content, membership and corporate sponsorship teams. And she developed an audience intelligence team that gathers, analyzes and delivers insights on how audiences and members are engaging with the station and platforms. More recently, she created a wholly new program, team and brand for KQED Live, an ambitious year-round live event series set in KQED's new headquarters.
Prior to joining KQED, DeLinda was executive director of the Public Awareness Initiative for the Corporation for Public Broadcasting (CPB), senior director of marketing and media relations at WETA, and the director of business affairs for Oliver Productions.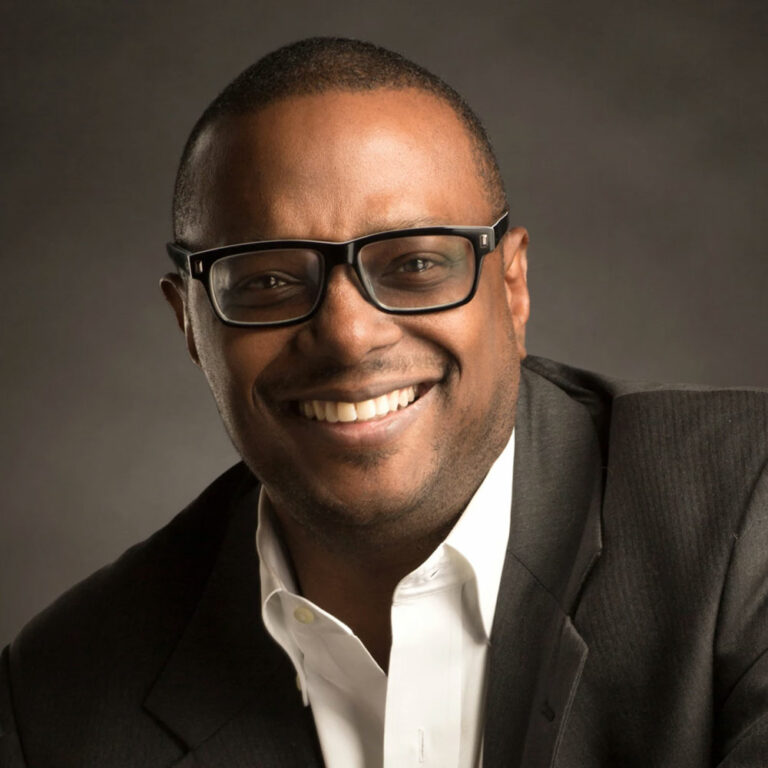 Bill Johnson - Vice Chair
General Manager
WRTI Radio/Philadelphia
Bill has decades of experience in music and management, is committed to the mission of public media, and is passionate about the role WRTI plays in bringing classical music and jazz to listeners throughout the tri-state region and beyond.
Bill is a graduate of Cornell University and has held leadership positions in corporate and foundation relations for Temple University and Cornell. In the private sector he has worked at Chubb and The Equitable in New York City. He has also served on the boards of WYBE and the African-American Jazz Caucus of the International Association for Jazz Education. He currently sits on the board of the International Society for Improvised Music.
As a trumpet player for over 40 years, Bill has a lifelong love of music, and is committed to the ideal that classical music and jazz can build community and transform our lives.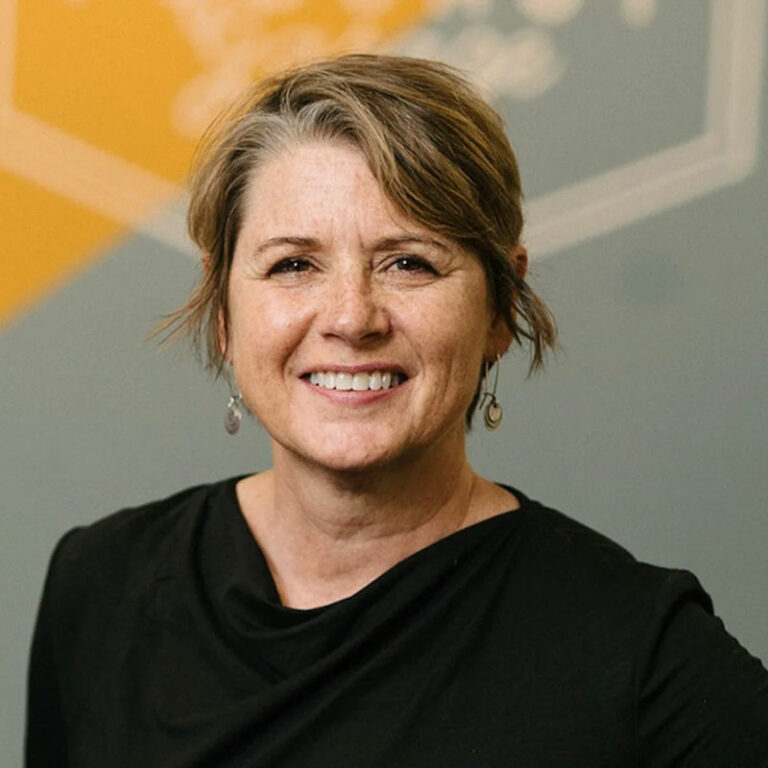 Kerri Hoffman - Secretary
CEO
PRX
Kerri Hoffman is currently the CEO of PRX and PRI. PRX is a company that's shaping the future of public media content, talent and technology. PRX is a leading creator and distributor, connecting audio producers with their most engaged, supportive audiences. A merger with PRI, a co-producer and distributor of public radio programming and a leading creator and curator of award-winning journalism and storytelling, was announced in August 2018. Fueling the combined organization will be a $10 million commitment from Boston's WGBH, which owns PRI and is the preeminent public broadcaster and largest producer of PBS content for TV and web. The funds will be directed to new content development, including enhancements to PRI's The World®, the creation of an audio production studio, and to open new PRX Podcast Garages beyond the flagship Boston location.
Kerri is a fierce champion for innovations in podcasting, new financial models, and audience growth. She has been a non-profit executive for over 20 years, focusing on financial management and business development. As CEO and formerly as COO, she played a key role in the building and evolution of PRX, and headed up the launch of Radiotopia, a podcast collective of 14 diverse, independent, story-driven shows, anchored by 99% Invisible from Roman Mars. She is active in her community in Northfield, VT where she lives with her family.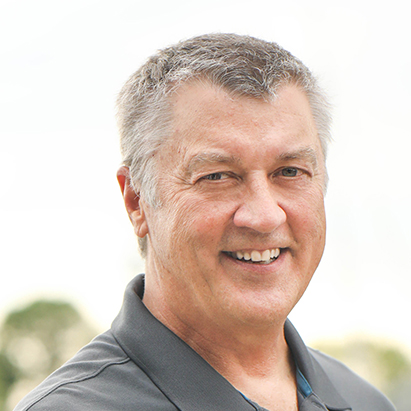 Tim Roesler - Treasurer
Principal
Roesler Management Partners
Roesler is a consultant in business strategy, business modeling, operations, and business development. He formerly spent 20 years at the American Public Media Group, serving as Interim President of Minnesota Public Radio, Chief Business Development Officer and in SVP roles leading revenue generation, marketing, distribution, general management, and content.
Tim began his media in local television, and later radio sales led him into sales management and station management in commercial broadcasting. He's held positions in Omaha, Monterey, San Francisco, and Minneapolis with various companies including CBS Radio, and IHeartRadio. In addition, Tim helped launch a digital startup toward a national footprint. Internet Broadcasting, now Lakana, created websites for local network TV affiliates. Tim worked with companies like Hearst-Argyle, Post-Newsweek, CBS, and NBC to implement digital sales strategies, and hire digital sales managers.
He holds a BA in Broadcast Journalism from the University of Nebraska, a Masters in Telecommunication from Michigan State University, and executive MBA strategy coursework at the University of Southern California.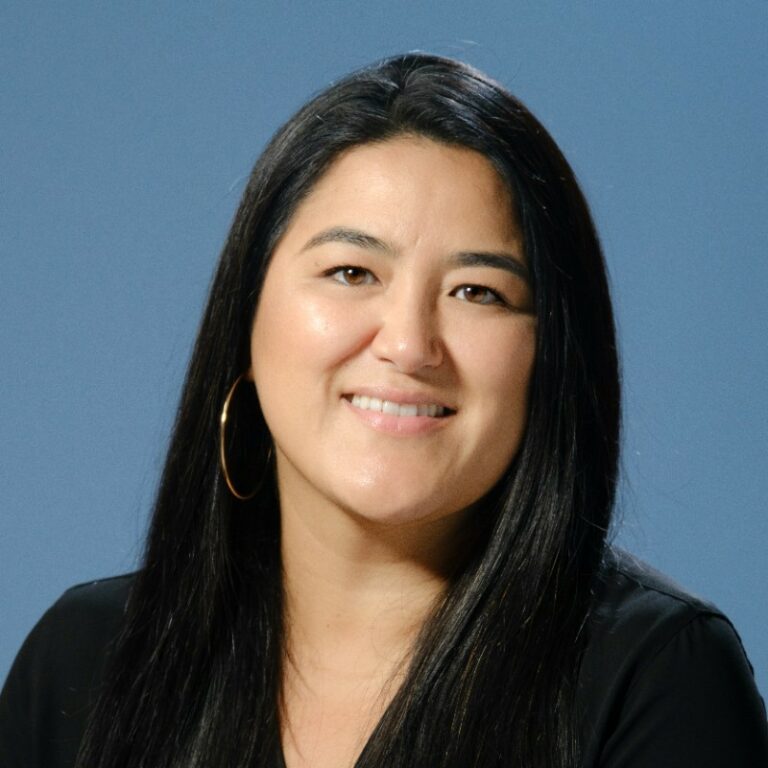 Ashley Alvarado
VP of Community Engagement & Strategic Initiatives
SCPR
Ashley Alvarado is vice president of community engagement and strategic initiatives at Southern California Public Radio (KPCC + LAist). Ashley is currently leading a yearlong program with the American Press Institute that aims to support public media organizations as they operationalize engaged journalism in their newsrooms and connect the dots to revenue and membership. After chairing the Southern California Public Radio's diversity, equity, and inclusion task force from 2020-2021, she now oversees much of the implementation plan. She also serves as board president of Journalism That Matters, on the advisory committee of Gather, on the national advisory board of Poynter, and as a Table Stakes coach. In 2019, SCPR won the inaugural Gather Award for engaged journalism portfolio at the Online Journalism Awards. SCPR won the award again in 2020.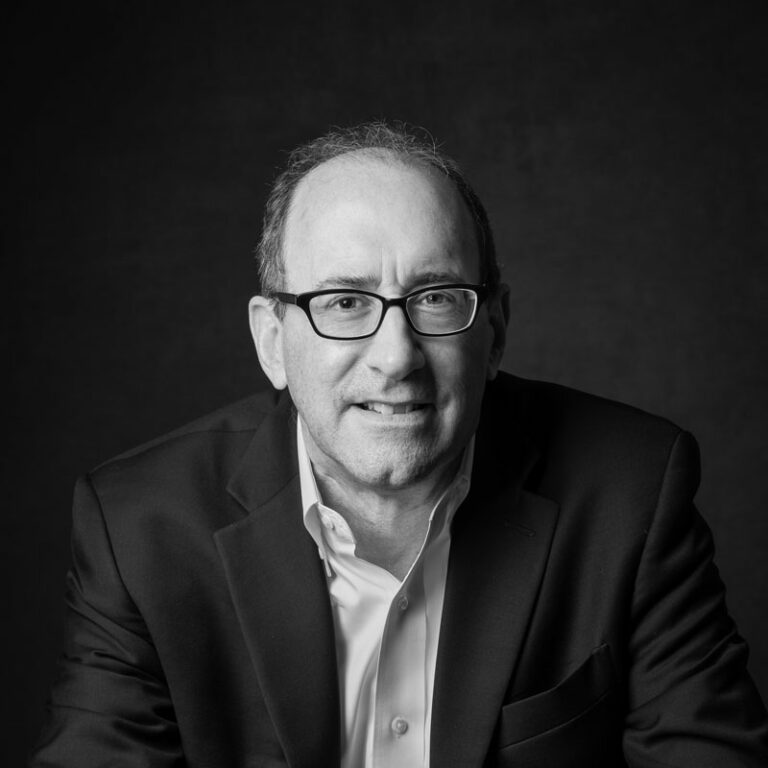 Steve Bass
President & CEO
Oregon Public Broadcasting
Steve Bass has served as president and CEO of OPB since 2006. OPB is a premier provider of news and intelligent entertainment across the Northwest region. OPB connects communities and reaches more than 1.5 million people each week through television, radio, the Internet, and on mobile devices. Under his leadership, OPB has received two of the most prestigious awards for journalism: a duPont-Columbia University Award and a Peabody Award.
He served previously as president and CEO of Nashville Public Television from 1998- 2006, as vice president and manager of television stations for WGBH/Boston, WGBY/Springfield, MA, and in station development services at PBS.
Steve holds a bachelor's degree in economics and music from Bucknell University and a master's degree from the University of Wisconsin's Graduate School of Business; he is an active chamber musician and serves as principal clarinetist with the Oregon East Symphony in Pendleton.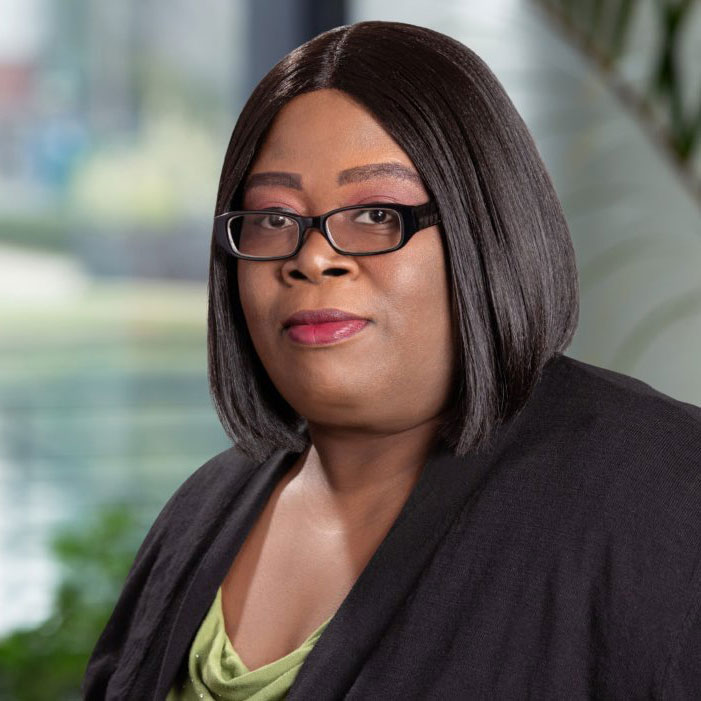 Ju-Don Marshall
CEO
WFAE Radio/Charlotte
Ju-Don Marshall is a journalist, entrepreneur and digital media strategist. She is currently chief content officer and executive vice president of WFAE, the NPR station in Charlotte. Previously, she was the chief operating officer of LifePosts, a collaborative storytelling platform that she helped launch; director for the Center for Cooperative Media at Montclair State University; and general manager and senior vice president for Everyday Health. Prior to joining Everyday Health, Marshall was executive editor and senior vice president at News Corporation, overseeing Beliefnet.com, at the time the leading site for faith and inspiration. Marshall also spent 17 years at The Washington Post, most recently at the helm of its award-winning web site.
Marshall is an industry leader, who has held leadership roles in the Online News Association, the Online Publisher's Association, the RFK Memorial Awards, J-Lab's New Voices Web awards and McCormick New Media Women Entrepreneurs, the National Association of Black Journalists.
In 2003, Marshall was awarded the coveted Nieman Fellowship, allowing her to spend a year studying at Harvard University. She graduated magna cum laude with a degree in journalism from Howard University.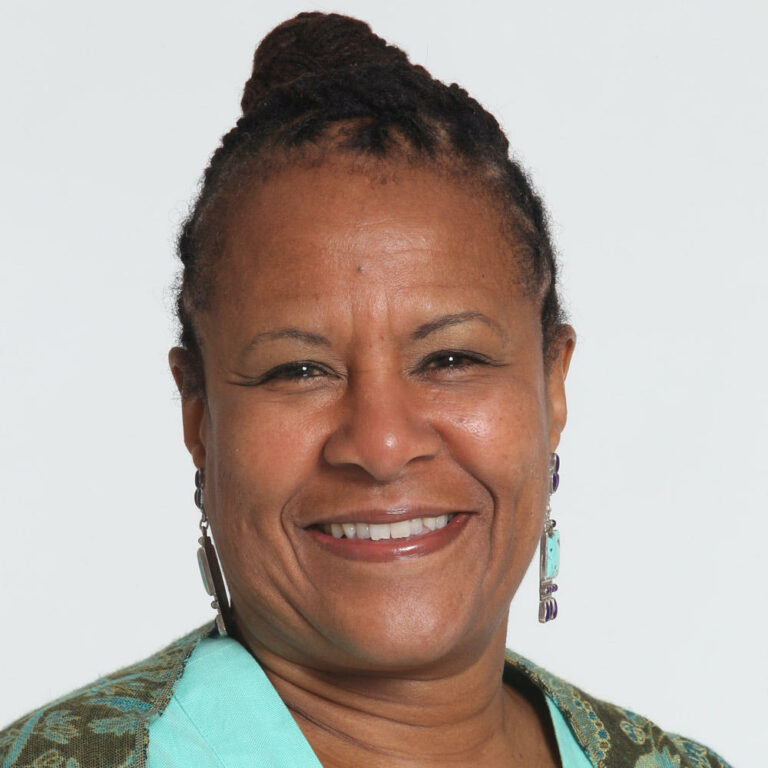 Caryn Mathes
President & General Manager
KUOW Radio/Seattle
Ms. Caryn G. Mathes serves as president of Puget Sound Public Radio and general manager for KUOW 94.9. Her first major project upon her arrival in January 2014, was to lead development of a five-year Strategic Business Plan. The plan's goal is to enhance KUOW's relevance and resonance with audiences on multiple platforms through high quality fact based, innovative journalism that engages community voices to provide sound stories.
To date in her tenure, the station has re-imagined its editorial strategy, restructured its content-making units, launched a complete rebuild of its digital assets, and launched a new brand identity. Under her leadership KUOW's broadcast audience has increased by 11 percent and the use of digital platforms is up by 41 percent. Revenue generation has grown by 15 percent during Ms. Mathes' tenure to date.
Mathes served as the general manager for WAMU 88.5 in Washington, D.C., 2005-2013. She fostered the growth of WAMU 88.5 into a multiplatform multimedia organization, overseeing an expansion of the award-winning local news team which included the addition of digital media journalists.
Prior to WAMU, Mathes served as general manager of WDET in Detroit for 21 years and as news director for two years.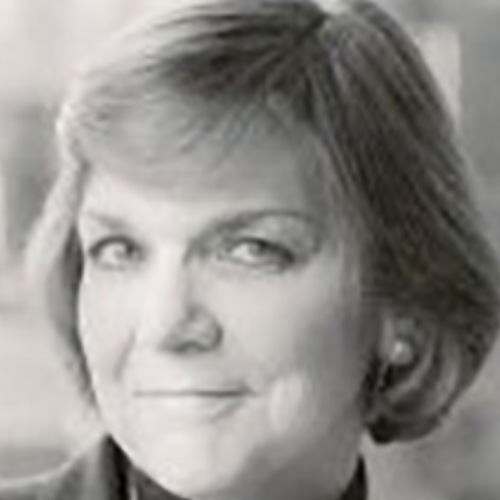 Jana O'Brien
Principal
The Right Brain Consumer Consulting
Independent consultant, strategic research advisor, and teacher/trainer Jana O'Brien has an extensive track record of delivering actionable consumer insight and successful strategies across the brand, creative, and media disciplines of marketing. She specializes in innovative qualitative and quantitative consumer research and brand/media strategic planning, applying business sector and client experience that spans broad industries and five continents. She is also an experienced trainer as a corporate employee and consultant, a university guest lecturer, and as an adjunct advertising instructor at Loyola University of Chicago.
Jana is founder and principal of The Right Brain Consumer Consulting, LLC, an independent marketing consultancy that was formed after Jana retired in 2008 from her 27-year career at advertising and media agency siblings Leo Burnett and Starcom MediaVest Group. At SMG, she served as Chief Consumer Officer and served on the company's Board of Directors arid Global Product Committee. Prior to joining SMG in 2000, she worked for 19 years at sister creative agency Leo Burnett, where she was an EVP/Managing Account Planning Director and Executive Director of the agency's quantitative Research Services Group. She has worked across a spectrum of global clients and brands including Coca-Coca, GM, McDonald's, P&G, Netflix, Nintendo, Samsung, and Sony Music.
Jana's accomplishments include being named an Ad Age Media Maven in 2002, one of the "Media 100" by Media Magazine in 2005, and an Outstanding Alumnus by her alma mater, Michigan State University, in 2006.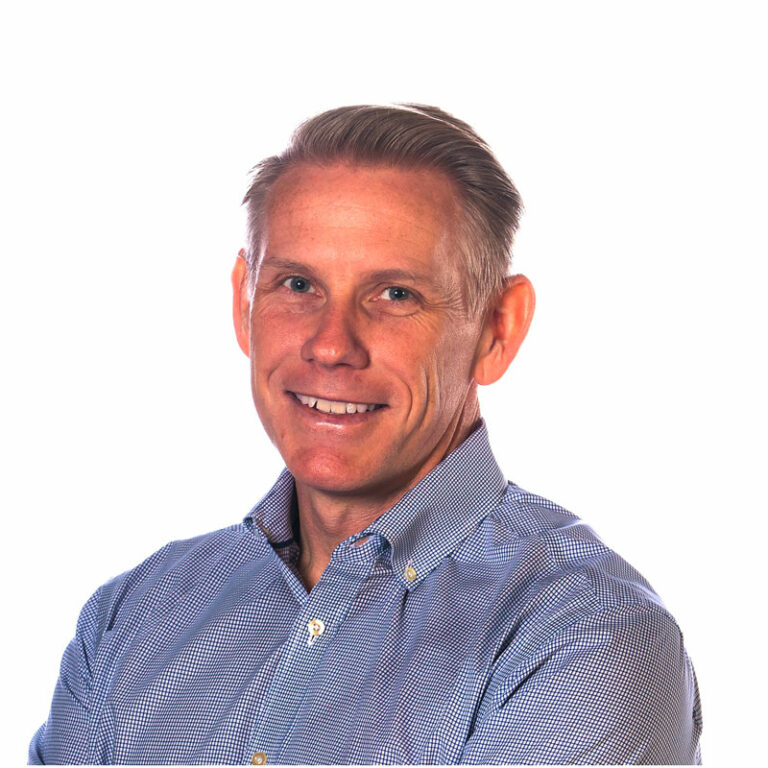 Anthony Padgett
General Manager
WOSU Public Media
Anthony Padgett was named General Manager of WOSU Public Media in 2023. Padgett brings more than 30 years of industry experience, most recently serving as president and CEO of South Carolina ETV (SCETV) in Columbia.
Under his leadership, SCETV expanded both its national reach and its statewide impact. Padgett has encouraged the use of SCETV's robust broadcast infrastructure to address important issues, such as South Carolina's existing digital divide. Through initiatives, like datacasting, at-home-learning and wireless hotspot and local broadband projects, the network has leveraged its unique assets to better serve the citizens of the state and strengthen local partnerships.
Padgett has also worked to move the needle on diversity, equity and inclusion in the public media system. In 2019, he participated in the prestigious Diversity Leaders' Initiative at Furman University's Riley Institute. Inspired by the experience, Padgett collaborated with the Riley Institute to establish a public media-focused version of the program.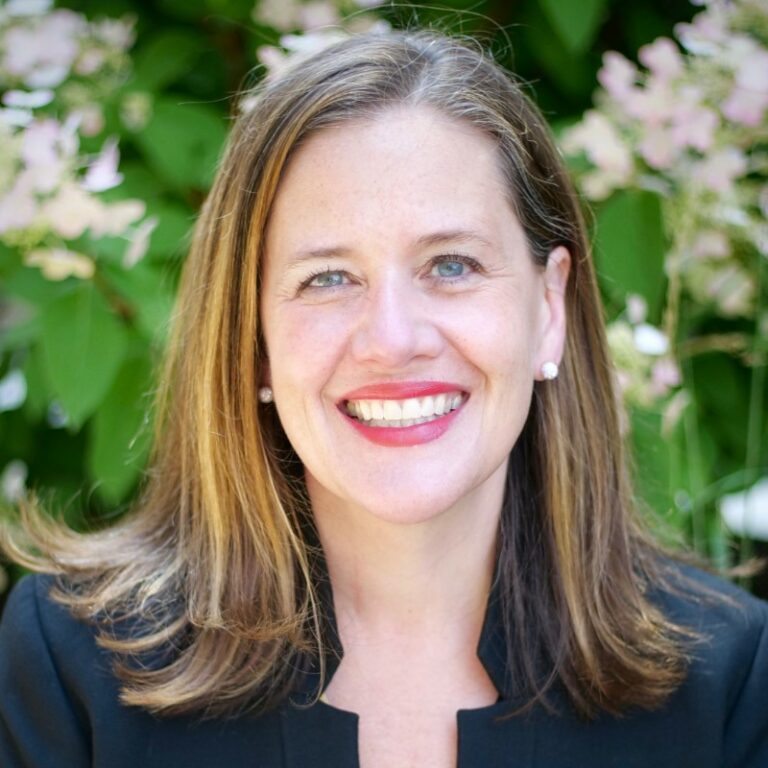 Kassie Stephenson
Senior Director, Lifecycle Marketing
Home Chef
Through 2021, Kassie Stephenson led WBEZ Chicgo's fundraising and marketing efforts not only through traditional pledge drives, but also by leveraging email, mobile and social media marketing channels to acquire and retain members.
Kassie has over twenty years of solid marketing experience across multiple disciplines, including direct and digital marketing, CRM, licensing, and brand management. Specialties are email and lifecycle marketing.
Prior to joining WBEZ, she worked form several global brands including Groupon, FTD, Encyclopaedia Britannica and Garfield. Kassie has an MBA from Butler University and BS in Marketing from Indiana University. She lives in Wicker Park with her partner Jason and their two 4-legged children, Daphne and Grace.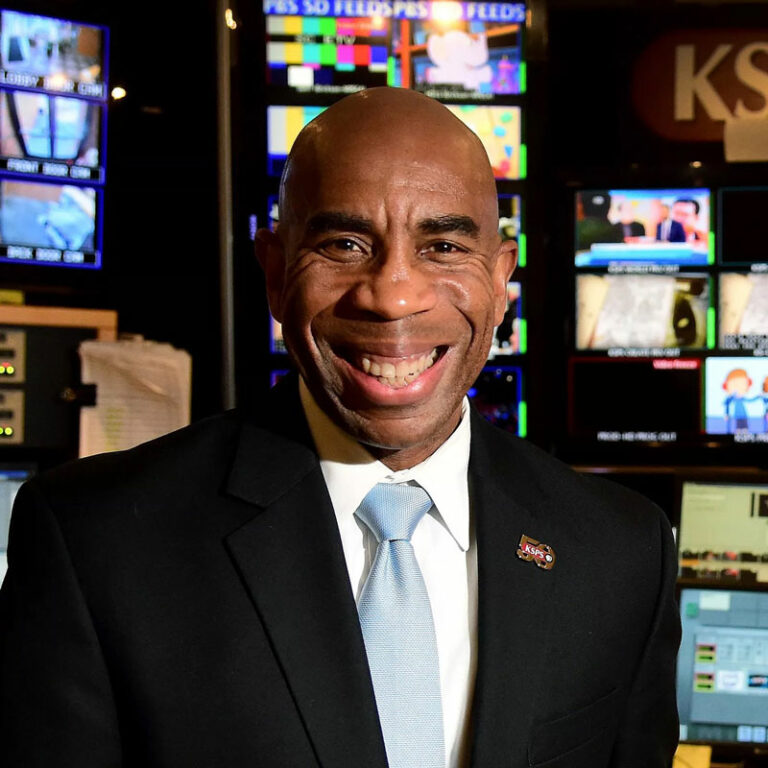 Gary Stokes
General Manager
KSPS-TV
Gary Stokes is the General Manager of KSPS-TV, the PBS station serving the Inland Northwest, including Eastern Washington, Northeastern Oregon, Northern Idaho, Western Montana and the Canadian Provinces of Alberta and part of British Columbia. He has served two terms on the PBS Board of Directors.
Stokes was named General Manager in September 2013, after coordinating the successful transfer of the broadcast license from Spokane Public Schools (the license holder since the station signed on in 1967) to the Friends of KSPS, the organization that has raised the bulk of operating funds for KSPS since more than 40 years. Stokes was hired as Executive Director of the Friends of KSPS in 2011 from Alabama Public Television in Birmingham where he was Vice-President of Development. While at APT, he was Manager of Corporate Support, promoted to Assistant VP of Development then promoted to VP of Development, all in support of the statewide network's nationally-recognized education mission.
He has nearly 40 years of broadcast experience – 13 of those in public television – in roles ranging from on-air reporter, producer and executive producer to news director and General Manager. He's had the chance to work for every broadcast network affiliate in cities from Dayton to Dallas, Baltimore to Buffalo and Norfolk to Houston.
The Philadelphia native is actively involved in the Spokane community, serving as Immediate Past Chair of the Empire Health Foundation Board, completing his second term as a Gubernatorial appointee to the board of Humanities Washington, President-Elect of Spokane Rotary 21, as well as the MultiCare Foundation Board.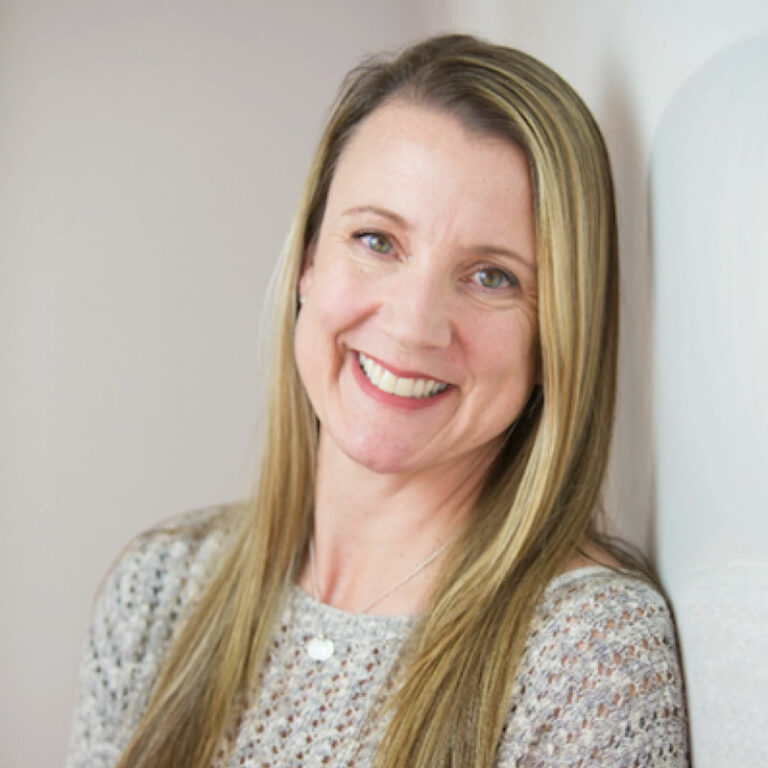 Tammy Terwelp
President & CEO
KUNC and The Colorado Sound
Tammy is a 20-year public media veteran with roots in music commercial radio in Wisconsin. She oversees all aspects of KUNC and The Colorado Sound's operations, the ongoing development of the organization's culture, and the fulfillment of its mission. She works with the Board in the continual development of strategic planning, embodying the plan's vision, and leading the organization to its successful implementation.
She worked in public television in Wisconsin and Chicago and was the Director of Distribution and Logistics at WBEZ in Chicago, Director of Content and Programming at WESA in Pittsburgh, General Manager of KRCC in Colorado Springs, and most recently, the Executive Director at Aspen Public Radio.
Colorado is her favorite place, and you'll find her on a hike or Nordic ski excursion when not consuming podcasts, film noir, or collecting vintage typewriters.