Public media organizations have an astounding impact on people's lives and in their communities. Philanthropic giving is motivated by a donor's connection to a cause and confidence that their gift will have an impact on an area they're passionate about. And yet, despite the incredible impact being made, we've yet to "blow the roof off of philanthropy" in public media. Hundreds of millions of dollars remain uncaptured every year.
The money that your station needs today to build tomorrow's audience, modernize your technology, and diversify and expand your services is already in your donor base, but it's being held back. Most public media major gift programs struggle with one or several of the following: Creating an organization-wide culture of philanthropy; internal lack of understanding and connection to fundraising; unqualified donors in major gift portfolios; major gift staff turnover that makes it hard to gain momentum; ad-hoc systems to track and organize donor cultivation and stewardship; a structure that isn't designed to connect the donor's passions with a need and opportunity to give.
In collaboration with Veritus Group, Greater Public is offering The Major Giving Pathway for Public Media, a partnership that works with you organization to implement reliable major giving systems and strategy, coaching, and provides ongoing support to allow your organization to tap into the hundreds of millions of dollars that are currently routed to other philanthropic organizations.
It started with an experiment.
In 2019, Veritus Group and Greater Public embarked on an experiment with four pilot stations: Colorado Public Radio, WAMU, WHYY, and WCMU. The question was simple. Could the proven Veritus model work in public media with all of our unique culture and quirks?
The answer was a resounding "yes."
The results of a four station pilot which included were jaw-dropping:
Major giving revenue was up 52% by the end of the second year of the pilot.
Revenue per donor rose by 82% by the end of the second year of the pilot with stabilized, smaller, qualified caseloads, which amounted to $745,717.
In just the first year of the pilot, each station was able to retain hundreds of thousands of dollars in revenue they would have otherwise lost through value attrition (a process where the donor keeps giving, but reduces their giving over time.) The stations moved from losing almost half of their revenue from existing donors, to retaining all of that revenue and increasing giving from those donors.
How does it work?
The proven Veritus model provides structure, strategy, and accountability.
Program Strategy
We make real projections based on an analysis of your donors. Our value attrition metric helps you understand exactly how much revenue is being left on the table with projections informed by our work with hundreds of organizations inside and outside of public media.
Implementation of Donor Strategy
We set up a system of qualifying your donors, creating a 12-month communications plan for every donor, and establishing individual goals for your donors, based on the donor's passions and interests.
Coaching
Making change is hard. Sustaining change is even harder. Coaching helps keep leaders and MGOs on track and keeps you and your team accountable to your goals.
Organizational Buy-In
Sometimes that outside voice makes all the difference. We'll work with your team to build support for this work, communicate better, and break down barriers between departments.
Re-orienting your work around these principles makes work more fun, more rewarding, and more productive for your station.
What stations are saying
"When Veritus came to the station to give the major gift presentation. I had 15 people, including all of my leadership, sit in on it. All of them walked out like 'Oh, I get this. I know why I have a valuable role in helping [the major gift officer] achieve success.' Having that buy-in was a pretty significant cultural shift."
Jim Rademaker, GM at WCMU Public Media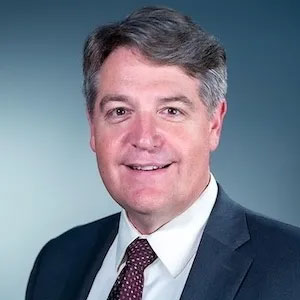 "The bigger risk is to NOT do this. [Veritus] gave everyone the same compass. We had the same nomenclature, we were using the same tools, we had uniform clarity of the way we go about our jobs. There's an extraordinary amount of value to that, especially in nonprofit fundraising."
David C. Heck III, Director of Philanthropy, WHYY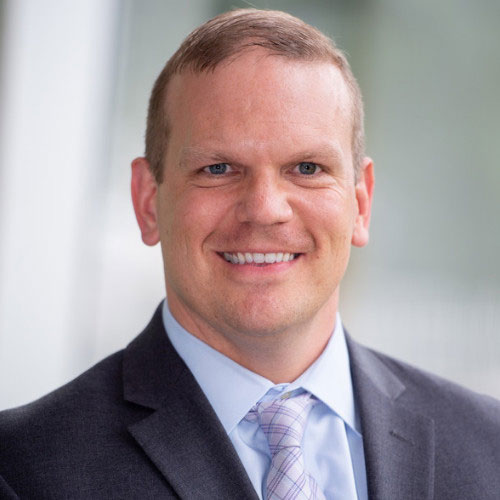 "One surprise I had was how accurate [veritus'] projections were. They said when we identified 300 prospects 100 would qualify, and it was uncannily accurate. [They said when] we grew midlevel [giving], the major gifts will follow. And they did. We have an MGO seeing gifts that were regularly $1,200 turn into $10,000 gifts, without even asks, just because of engagement."
Jim East, Sr. Vice President, Development, Colorado Public Radio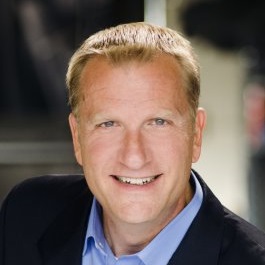 Learn more
Interested? Fill out the form below and we'll be in touch to share more information about the Major Giving Pathway and the results of the pilot program.
Want to skip the conversation and get right to the specifics? Veritus Group offers a free donor file assessment which will give you a clear picture of the health of your donor file so you know exactly where to focus to retain your donors, raise more money, and make a greater impact on your mission.