The Greater Public Blog : Contributors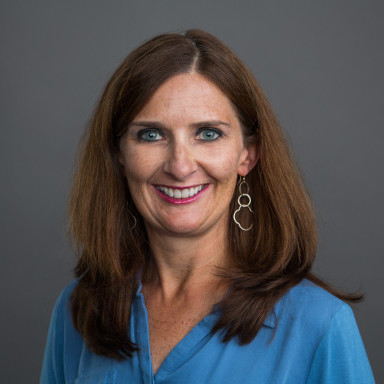 Anna McDonald is a Corporate Support Advisor at Greater Public. Anna McDonald has more than 25 years experience as a nonprofit management professional, with over 20 years in public media. She started her career in the arts management field, managing theatre programming and production details for the Folger Elizabethan Theatre in Washington DC. In 1998 she joined PBS' then fledging Interactive group, where she was responsible for online business operations and revenue-generating activities relating to PBS' national websites, including PBS.org and PBSKIDS.org.
In 2001, Anna moved within PBS to take on a station relations role, as Director of Development Services. In this capacity, she guided the development, delivery and evaluation of turnkey tools, services and training to support local fundraising activities and improve performance at PBS member stations across the country, with an emphasis on corporate sponsorship and web-based fundraising. Among other achievements, Anna spearheaded the roll-out and ongoing delivery of CSPI, PBS' custom corporate sales training program; produced regular online and in-person topical professional development seminars and communications that led to the wider adoption of fundraising best practices; managed relationships with key vendors; led pilot efforts to experiment with evolving fundraising and communications tools, including mobile and social media; and served on the core planning team that produced the annual PBS Development Conference.
Since leaving PBS in 2010, Anna is an active consultant within public broadcasting, working with Greater Public, PBS and others. She holds graduate and undergraduate degrees from American University and the University of Virginia respectively.
Blog Articles featuring Anna McDonald