The Greater Public Blog : Contributors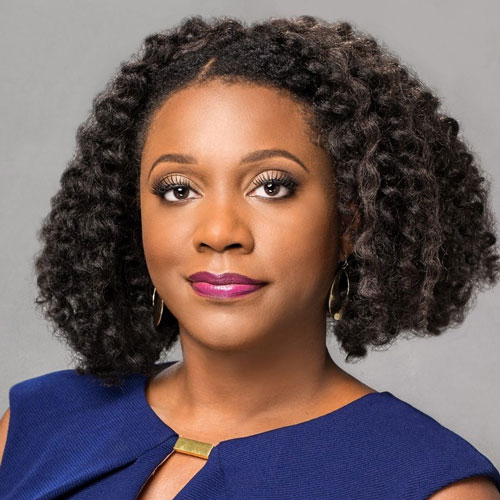 Kyra Kyles is a multi-platform senior-level media executive, award-winning writer and public speaker on issues of diversity and representation. She recently was named CEO at YR Media (formerly Youth Radio), an award-winning national network of young multicultural journalists and artists who create content—including music, investigative journalism, features, and documentaries— for this generation. The Oakland-based nonprofit organization has invested in the future workforce for 25 years, helping youth develop crucial skills across journalism, arts, and media.
Prior to joining YR Media, Kyra worked in philanthropy at Field Foundation, where she oversaw the organization's inaugural Media & Storytelling portfolio, granting funds to journalism and filmmaking organizations engaged in fact-based storytelling with a lens on racial equity.  As part of her role, she was part of national thinktanks around Diversity Equity and Inclusion in media, strategizing around topics of building the pipeline for more diverse newsrooms, sustaining legacy media and supporting start-up outlets across the ALAANA (African Latinx Asian Arab Native American) spectrum.
Kyra joined Field following a position as EBONY Editor-in-Chief and Senior Vice President, Head of Digital Editorial.  She originally joined the historic Black-owned brand as a Senior Editor for JET magazine in 2011 before jet-setting over to run the site, launching it into all-digital form as an app and eventually helming EBONY.com and the print media mothership itself.  While at EBONY, she built an in-house branded and news content studio and established a Los Angeles satellite office.
Prior to six years at EBONY Media Operations (formerly Johnson Publishing Company), Kyra worked for the Tribune Company's millennial outlet, RedEye, where she achieved unprecedented levels of audience engagement for projects including a WGN-TV pop culture segment called "The Kyles Files" and an interactive music competition for indie artists, "The Track Off."
Kyra has been named to the Folio magazine Top 100 media executives, WVON and Ariel Capital's "Top 40 Under 40 Game Changers" and Chicago Defender's "40 Under 40 to Watch" lists. She has spoken on issues of racial and gender equity in journalism, film and television at venues including WOKE Entrepreneur Conference, Social Media Week, Digital Strategy Innovation, Blavity's 21 Summit, the inaugural Haiti Tech Summit, People Powered Publishing and the A3C Music Conference. She is also a member of The International Academy of Digital Arts and Sciences, presenter of the Webby Awards.
Former two-time President of the National Association of Black Journalists-Chicago chapter, Kyra serves as a board member for indie streaming service kweliTV and volunteers on the board of advisors for Dream on Education, a youth development nonprofit serving Chicago.
Blog Articles featuring Kyra Kyles