Direct Mail Acquisition List Co-Op: Why Join?
One of the best ways to acquire new donors to your station is through the mail. Why? Mail-acquired donors renew well and become good additional gift givers. They also have an excellent "lifetime value" and remain active for years.
Members acquired on-air have a first year retention rate of 37%.
Members acquired by mail have a first-year retention rate of 55%.
Members acquired online fall between on-air and mail acquired members.
The Greater Public list co-op is a way for member stations to rent acquisition mailing lists as a group to avoid paying "list minimums." A list minimum is when a list owner charges for 5,000 or even 10,000 names even though you only have 2,000 names for that list in your market. Even major markets find themselves in this position with some of the specialized lists that work best for public radio fundraising.
Greater Public orders prospect lists on behalf of many stations, and then turns around and bills each station only for the portion of names that they receive, plus a 15% management fee.
Stations of all sizes benefit from ordering names through the co-op. Station orders range from 1,000 names to 250,000 names. Co-op buys are scheduled three times per year: fall (register in April), winter (register in September), and spring (register in November). Sign up for one or all. Registration deadlines are months in advance of mail dates, so plan NOW for your next acquisition list buy.
Questions? Contact Donna Han.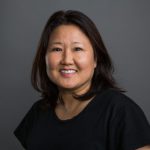 Greater Public Co-ops
(703) 850-0541 (Eastern Time Zone)
dhan@greaterpublic.org
Main contact for acquisition list questions