Co-Ops and Collaboratives
Greater Public works with stations to provide outsourced mail production services as well as access to group pricing for direct mail acquisition lists.
Greater Public Acquisition List Co-Ops
Allows you to participate in "group buys" with your member station colleagues, allowing you to avoid minimum purchases and provide greater savings. Greater Public also provides expertise to guide you in placing your order.
Learn more >>
Greater Public Direct Mail Copy and Production Collaboratives
We offer full outsourcing services, allowing you redirect your staff's time to other essential activities. Greater Public ensures best practices, expert management, and timely execution — your station collects the dollars.
Learn more >>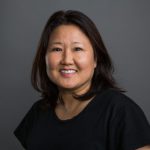 Greater Public Co-ops
(703) 850-0541 (Eastern Time Zone)
dhan@greaterpublic.org
Main contact for acquisition list questions