Pave the way to an ask by creating a personalized relationship with each prospect.
Cultivation is a highly personalized relationship-building process with a prospect that leads to a gift. Through cultivation, you learn more about the prospect, and they learn more about you. Each comes to view the other as a member of the family. When a gift officer has a limited number of qualified prospects in their portfolio, they can create a thoughtful, personalized cultivation plan for each of their prospects, and this leads to more and bigger…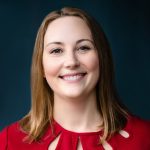 Must have resource
Download the Individual Giving Plan Template to create individualized cultivation plans and timelines for every major gift donor/prospect in your portfolio. This step is crucial to creating an efficient relationship-based program.