Learn to lead with essential skills of managing people in today's complex and dynamic public media organizations.
Today's managers and leaders have to address the complex challenges facing our industry when it comes to diversity, equity and inclusion. This starts with the people we hire and continues through empowering the voices in our organizations.
The Inclusive Manager Program is designed for new managers and managers who have not received recent formal training.
Through hands-on sessions and discussions, participants will learn about situational leadership, the types of power we have as leaders and why we need more empathy in the newsroom.
Created and led by veteran editor Kathy Lu and leadership development and DEI specialist Shilpa Alimchandani, this six-week cohort takes participants from defining their own leadership style to understanding the principles of effective human-centered management strategies.
Who is it for?
The Inclusive Manager Program is for leaders and managers in any department at a public media station who check any of these boxes:
Have not had recent formal leadership training
Want to become more self-aware leaders and colleagues
Are responsible for making decisions that affect station culture and/or content
May or may not have direct reports
Believe that DEI principles are integral to public media's sustainability and mission
What Does It Do?
By the end of the six-week program, participants will have built their competence to manage a team in a fast-paced environment, confidence to lead effectively in uncertain times, and community to support their ongoing learning.
Participants will join a learning cohort of 10-15 fellow public media managers for 6 two-hour sessions that will be held once a week over the course of six weeks.
What People Are Saying
From the first cohort:
"I'm so glad my organization gave me the opportunity to participate in this program. I learned not just what to do but how to do it! 5 Stars!"
Cindy Collins, Operations Manager
St. Louis Public Radio
"Through some foundational discussion and then real-life examples and discussion, I was able to see how to be inclusive and accountable. I was given permission to be myself as a manager and make mistakes but also open up the conversation to my team about their emotions and intentions behind actions so we could get to a better place. I'm still learning, but this program gave me the confidence to move forward as a leader and an effective and empathetic one."
Amanda Horvath, Managing Producer
Rocky Mountain PBS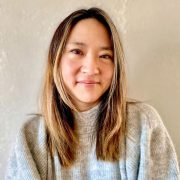 About Kathy Lu
The Inclusive Manager Program is co-designed and facilitated by Kathy Lu.
"Kathy Lu did a great job leading sensitivity training for our newsroom. We were able to come together and have open and honest conversations. We wanted to hold these sessions in a timely manner and Kathy delivered. We hope to work with her again in the future."
– Norman Parish, deputy managing editor for DEI/administration and planning, Chicago Sun-Times
Kathy Lu is the founder of Audiencibility, a media consulting business dedicated to helping people, especially journalists, be successful. She draws from more than two decades of experience in the industry as a leader, manager and editor. She has worked in public media as a digital editor for America Amplified and in legacy media (The Kansas City Star and The Roanoke Times) as an enterprise and features editor. She is currently an adjunct at Poynter who leads DEI training programs.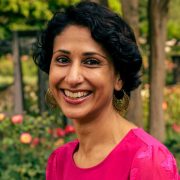 About Shilpa Alimchandani
The Inclusive Manager Program is co-designed and facilitated by Shilpa Alimchandani.
"Shilpa's calm and caring demeanor, rooted in her own personal story, experiences and authenticity has enhanced our organizational engagement around DEI. Shilpa's subject-matter expertise and inclusive approach makes her an ideal strategic 'thought partner' and leader in the DEI space."
– Jacqueline Oburu, Vice President, HR & Administration, Search for Common Ground
Shilpa Alimchandani is Principal Consultant at Brevity & Wit, a strategy and design firm focused on helping organizations achieve the change they wish to see in the world. Shilpa Alimchandani has more than 20 years of experience in diversity, equity and inclusion (DEI), leadership development, and facilitation. With her deep knowledge of various learning modalities, intercultural leadership development, and human-centered design, Shilpa is able to craft interventions that are targeted, impactful, and appropriate for diverse, global audiences. She is also a certified leadership coach who partners with clients to realize their full potential.
Dates
All sessions will be two hours and take place virtually. Each session will be a combination of education, breakout discussions, practice, and problem solving with peers. All sessions take place from 12pm-2pm ET.
Participants will join a learning cohort of 10-15 fellow public media managers for 6 two-hour sessions that will be held once a week over the course of six weeks.
Investment
The Inclusive Manager Program includes six two-hour sessions, course materials, and the benefit of cohort learning among peer leaders in public media. The cost to participate is $1,200 per person for participants registering on or before January 31, 2023.
The fee increases to $1,350 starting Feb. 1, 2023.
Registration
Registration is now closed.