Effective Ways to Educate Clients About the Reality of Radio Listenership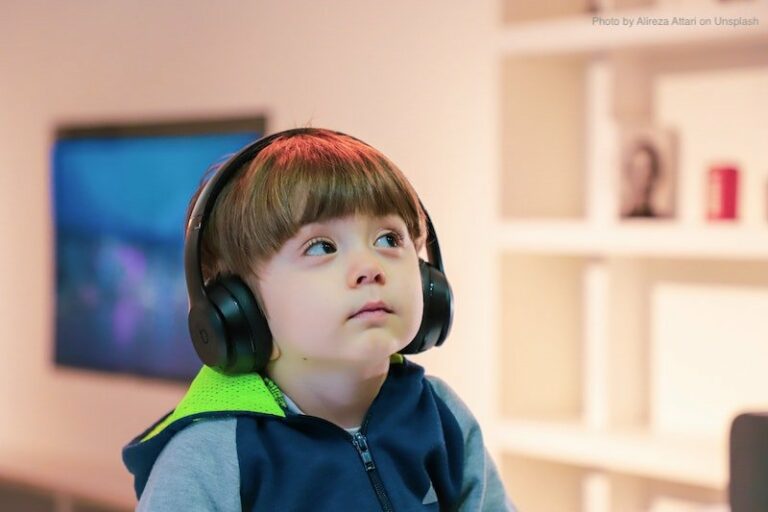 Many stations have seen a surge in digital traffic as a result of the COVID-19 pandemic. And many agree that digital sponsorship revenue is likely to further increase as the work-from-home phenomenon and other consumer and marketing shifts continue into 2022 and beyond. Much about this has been great news for public media, both because it has helped to fill some of the void left by broadcast revenue loss in the past 18 months, and because it has helped stations get their backend and digital inventory operations in order to grow audience and sponsor engagement across digital platforms.
But this excitement about digital has also generated marketplace misperceptions about radio that many sales teams are working to overcome.
Perception vs. Reality
Many marketers and media buyers continue to think that the audience attrition felt at the beginning of the pandemic continues, and that radio listenership is essentially dead.
In reality though, radio has the biggest share of listening time compared to streaming, podcasts, and other audio listening; many public media stations are within 10% of their pre-COVID audience numbers.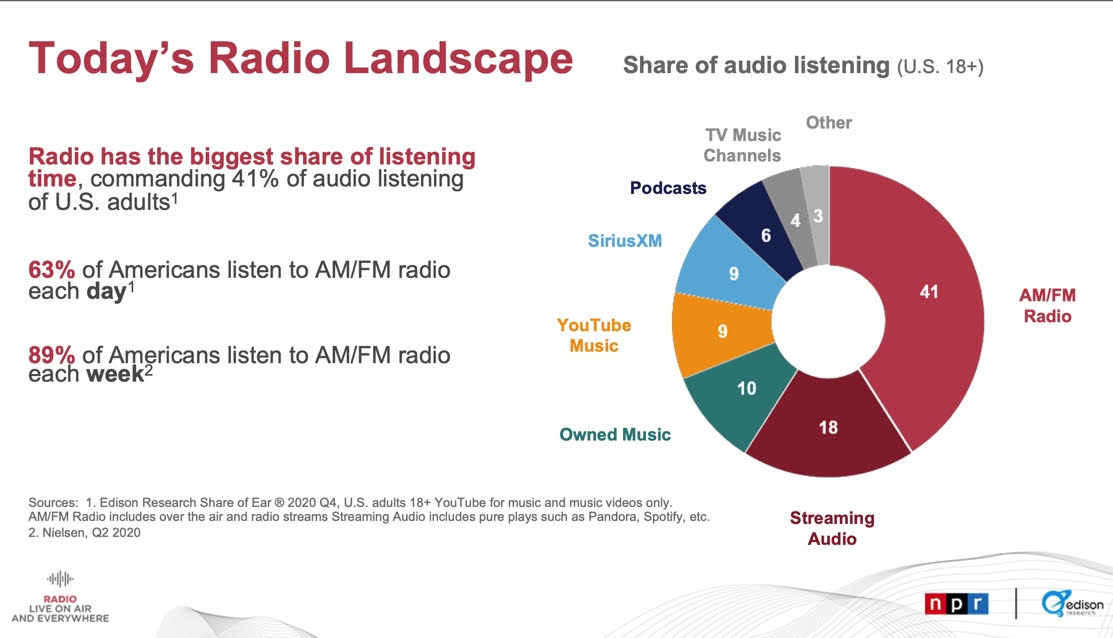 So What Now?
It's up to us as public media salespeople to educate our clients, prospects, and agencies about today's media landscape, even though that landscape may seem erratic at times. We can help correct misperceptions about radio while still leveraging the demand for digital. Here's how:
We position ourselves as the media experts we are.
We advise our clients that they are going to get more bang for their buck by buying broadcast as well as digital. One platform reinforces the other, driving purchase preference and recall among a highly desirable audience they cannot reach elsewhere.
We use research to back up what we say.
The NPR/Edison study cited above has some great data about the value of radio and the value of the NPR audience when compared with other radio listeners. The NPR Digital Impact Study and other research shows an 118% increase in ad effectiveness when a sponsor's campaign is extended across multiple NPR platforms, including digital and radio.
We remind our clients and prospects about the uniqueness of our listeners.
Our listeners are unduplicated. They are loyal. They spend more time listening. They are community-oriented. They trust us They translate the goodwill they feel about us to our sponsors. They are predisposed to support the businesses that support us.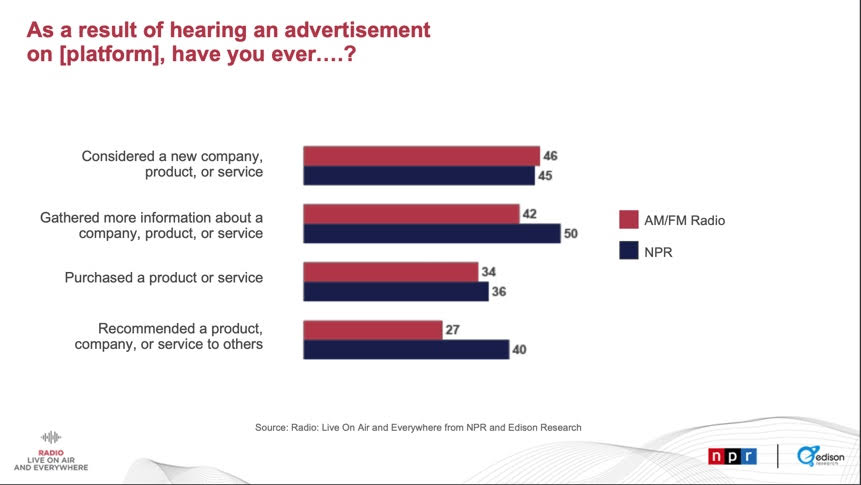 And the majority of them are still listening to us via radio, even while digital engagement continues to grow.
Contributors to this blog post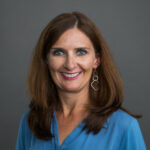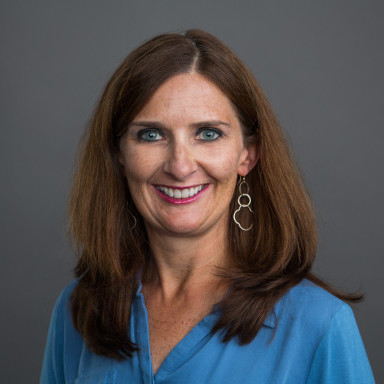 More on the blog