How You Can Build a Diverse Donor Base Through On-Air Fundraising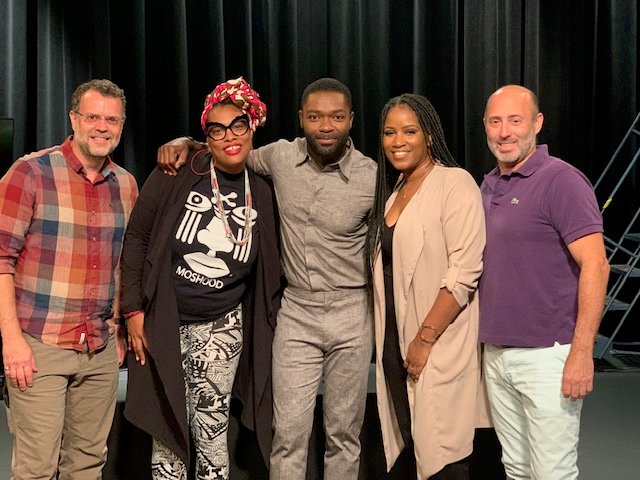 "As people of color become majorities in communities across America, successful nonprofit organizations will need to have a diverse donor base to sustain and grow their operations."
– Dr. Emmett Carson, Silicon Valley Foundation

"According to a recent report by Blackbaud Institute for Philanthropic Impact, Diversity in Giving, nearly three-fourths of donors today are non-Hispanic whites, despite the fact that whites make up only 64 percent of the population. The underrepresentation of multicultural donors suggests that organized philanthropy is not doing an adequate job of engaging non-white communities. For instance, African-American and Hispanic donors say they are solicited less frequently. Furthermore, they suggest they would give more if they were asked more often."
– Tarsha Whitaker Calloway, nonprofitpro.com
Engaging a more diverse community of donors is key to fully realizing the potential of public media fundraising. However, many stations are at a loss when it comes to proven fundraising strategy to attract and retain a diverse group of donors – especially when it comes to on-air fundraising.
Here's some good news! The fundraising leaders at Public Broadcasting Atlanta (PBA) are finding success with the following innovative, culturally-savvy strategies that leverage core programming, unconventional thank-you gifts, and dynamic special events to attract and retain new, diverse donors and strengthen community connections.
First, get uncomfortable.
Talking about race and structural racism at work can feel awkward and uncomfortable. That's okay. Getting comfortable with being uncomfortable is a good thing because these conversations are the necessary starting point for us to move forward, to learn from one another, and to find solutions together.
Build DEI into your DNA.
Atlanta is one of the most diverse metro areas in the United States. At Public Broadcasting Atlanta, the diversity of our listening audience and our viewing audience is in fact identical to metro Atlanta's racial diversity by percentage. We have worked hard to achieve that audience diversity and are working to maintain audience representation. But like most American cities that are very racially diverse, Atlanta is also very segregated. We live in the second most segregated American city after Chicago. Through our programming, community engagement efforts, and our fundraising strategy, our intention is to foster a sense of community, despite the segregation that exists in our city. To do that, we're always working to be an organization that reflects the audiences we serve. As our President and CEO Jennifer Dorian puts it, "DEI is in our DNA," – diversity, equity and inclusion are at the core of the work we do across the station.
Start with data.
We've all heard the saying, "What gets measured gets done." Our fundraising strategy starts with setting key metrics: How much money we aim to raise, how many new donors we intend to attract, how many of those donors should be sustainers, and so forth. Another part of the strategy involves asking questions about the composition of the membership file and it reflection of the diversity of our city:
What are the demographics of our listeners and viewers? Does it match the diversity of the city?

Does our membership file reflect the diversity of the listening and viewing audience?

Is there a population that is growing in size and influence, that we may be overlooking?

Are we programming to a diverse audience and are we really asking all of our listeners to give?
Show them you see, hear, and know them.
One of the things that we've learned from paying close attention to comments and feedback from listeners and viewers is that our audience expects our stations to look and sound like the diverse community we are striving to serve – especially during our pledge drives. Our team of on-air hosts is very diverse, representing a mix of race, ethnicity, religion, generations, gender and LGBTQ. We also have a diverse team "behind the scenes," strategizing and planning our on-air fundraising campaigns.
Audience testimonials and photos are great ways to demonstrate representation of your diverse audience. Community engagement events are an ideal place to collect listener testimonials. We also capture testimonials by phone from new donors after major on-air campaigns.
For example, here's a testimonial from major donor Joe Barry Carroll.
Joe's testimonial is a powerful example of why representation matters. We acquired many new and diverse major gifts donors when we began airing Joe's testimonial. Joe is a retired NBA player and one of the things that he says when he's helping us promote our Cornerstone Society is that you don't have to be a celebrity to join the station's family as a major donor. When new major donors responded to Joe's testimonial, they said they felt like Joe was speaking directly to them.
This testimonial from Teresa Brown is another strong example of how diverse voices can strengthen your pledge drive. It helped us personalize headlines around critical race theory in schools and policing in predominantly Black communities.

Another way to show the audience that you see, hear and know them, is to pitch around the news stories they care about the most. If you're receiving lots of comments about a specific story, but it's a sad or tragic headline, don't skip over it during your pledge drive. When there is a challenging news story that a large cross-section of our audience is likely to be interested in hearing, we don't shy away from the story. We lean into it. We pitch around it, especially if it's breaking news that is of particular concern to people of color or the LGBTQ community.
Identify audience values
Pitching around contentious news stories may be daunting, especially for new pledge pitchers. So we take the time to identify what about the stories speaks to our audience's values, and we script these as talking points in advance. Before we start the script-writing process, we create what we call a messaging matrix. The messaging matrix guides the thought process around the news of the day, what our audience values about our public media service, and lays out the "connective tissue" between the service we provide and the audience's values.
Here's an example of a messaging matrix and related talking points.
Must be the music.
Music beds are a powerful way to diversify on-air fundraising campaigns. You can tap into your local music scene by choosing music from local indie musicians. You can choose music that represents different cultures, genres and generations. Music can be a bridge from your pitchers to your audience to help reinforce the "connective tissue" that we mentioned in the messaging matrix.
Here's a list of more than 200 songs from all over the musical spectrum that we use as music beds to transition into our pledge breaks. Also, here's an example of how we use music in a pledge break.
Hue you know
It's important to have a diverse team on the air, and in the radio and tv studio behind the scenes. In order for us to foster the next generation of public media storytellers, we must diversify the crews we hire: directors, producers, editors, camera operators, audio technicians, engineers, and so on. A diverse crew is essential to the cultural understanding and nuance in how we present our programs and pledge breaks. Sometimes a crew member will notice something objectionable in your content, something that perhaps you'd otherwise have missed because you're not a member of the racial or cultural group being portrayed in your content.
Local colleges and professional associations are overflowing with young, eager talent! Reach out to local technical colleges, and local chapters of organizations like National Association of Black Journalists, Toastmasters, Asian Women in Business, Latin American Association, and Hue You Know. Reach out and start cultivating the next generation of storytellers (and fundraising professionals) for public media.
Diversify your thank-you gifts.
Thank-you gifts present another opportunity to be inclusive and representative of your diverse community. You can even incorporate DEI into how you design your gifts. At PBA we have become intentional about hiring people of color and from the  LGBTQ community to design our mugs, totes and tees. Check out the mug designed by India Nabarro, a local champion for DEI and a loyal fan of our station.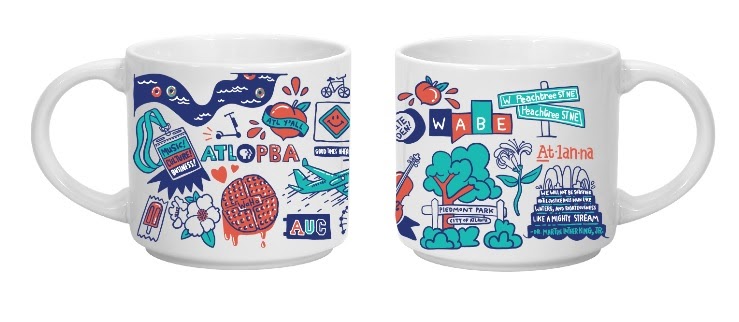 India is known for creating artwork that celebrates the diversity and vibrance of metro Atlanta. Her illustrations feature iconic places on the wealthy side of town and iconic places on the side of town that's not wealthy. Her design represents classical music and hip-hop, the Martin Luther King Center and The Trap Museum. The premiums that India designed have by far been our most popular in recent history. We can't keep them in stock because they're so popular.
We also think about how we photograph our thank-you gifts. We have a diverse group of staff to model the tees, socks, and totes. And we have brown hands holding the mug – another opportunity to show our diverse audience that we have them in mind during our pledge drives.
Be social.
Recently, our fantastic marketing team reached out to ten social media influencers who are known for convening conversations about race and equity here in Atlanta. We sent bundles of thank-you gifts to each influencer and asked them to take selfies with our swag and post to their socials. Through this social mini-campaign we were able to reach an additional 20,000 followers.
Make DEI year-round.
Having DEI in your DNA also means embracing programming that reflects and engages all audiences  outside of heritage months like Black History Month or LGBTQ History Month. We label DEI content to allow us to track audience and donor engagement as part of our overall programming strategy to consistently feature inclusive and diverse programming. Currently between 10% and 25% of our content embraces DEI during the entire year.
Pledge core programming.
We look for opportunities to pledge around content that appeals to a diverse audience, even if the content was not produced specifically for pledge. For example, we pledged Independent Lens: Doing It In The Park, a film about basketball and Hip Hop culture. Thank-you gifts for this pledge program include summer camp vouchers donated by the Atlanta Hawks NBA team, a basketball tournament, and a film screening featuring a preview of the new project from the film's director, Bobbito Garcia. Bobbito's film was an ideal platform for establishing a new community partnership with Atlanta Hawks, presenting two fresh engagement events and deepening our connections with the Latinx community. Black and brown audience members told us that it was refreshing to find content on our air that was about their modern-day experiences, as opposed to the historical documentaries we typically broadcast. The events were examples of "experiential premiums," which offer meaningful ways for us to connect with different segments of our audience.
Create memorable engagement experiences for all.
At the end of episodes of Finding Your Roots, celebrities are presented with information about their ancestral lineage. Given the large African American population in Atlanta, we wanted to create a similar experience for our African American viewers to discover their family's African roots. The station planned "African Ancestry Experience," an event with Dr. Gina Paige, the founder of AfricanAncestry.com. For non-sustaining gifts of $350, viewers received two tickets to the event and a DNA test kit, with the promise of a public reveal of their African country of origin at the event. (Tickets to the event without the test kit were available for $100, also at a non-sustaining level.) The event proved to be incredibly meaningful for those who attended. These individuals represented a group of donors who might not otherwise have given through traditional pledge activities.
In addition to Finding Your Roots, programs like African American Museum; Still I Rise: African Americans Since MLK; Tell Them We Are Rising; The African Americans: Many Rivers To Cross; and Africa's Great Civilizations all provide wonderful opportunities to incentivize giving during television pledge drives, and even outside of pledge, using experiential premiums.
Celebrate the results of a more connected community.
The strategies outlined here helped Public Broadcasting Atlanta achieve  FY21 results that we're really proud of. On air fundraising raised 16% above our initial target with an extra $367,000. While DEI efforts weren't the only factor in our success, we feel that focusing on DEI in pledge made a difference. It can also help you attract new donors, and grow your base of support.
Watch the full PMDMC21 session: Diversity in Pledge: Building a Diverse Donor Base Through On-Air Fundraising.
Photo at top: David Oyelowo (middle) with PBA staff after the actor recorded membership support spots for the station.
Want to write for us?
Greater Public is seeking writers familiar with public media for contract blog posts. Posts will primarily focus on fundraising case studies and will include a per-post honorarium. Please contact eguettler@greaterpublic.org to learn more.
Contributors to this blog post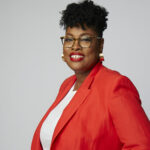 More on the blog