Increase Year-End Giving With a High-Performance #GivingTuesday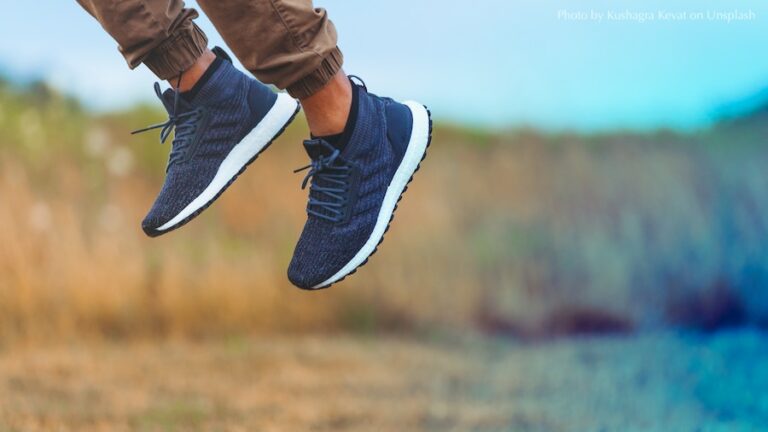 Data and recommendations provided by Jamie McDonald, advisor to #GivingTuesday and founder of Generosity Inc.
Since its inception in 2012, #GivingTuesday has grown to be one of the largest one-day generosity movements in the world. It's now one of only three days during the year when donors actively look for a nonprofit they can support. The other two days are December 30 and 31. Of course the rest of the year, we're going after donors to support us.
There's also evidence that simply participating in #GivingTuesday boosts year-end giving overall. Fundraisers used to be concerned that this post-Thanksgiving event displaced dollars from donors' year-end gifts, simply moving them earlier in the year. But #GivingTuesday data shows that using the event to launch year-end giving leads to greater fundraising success during the month of December.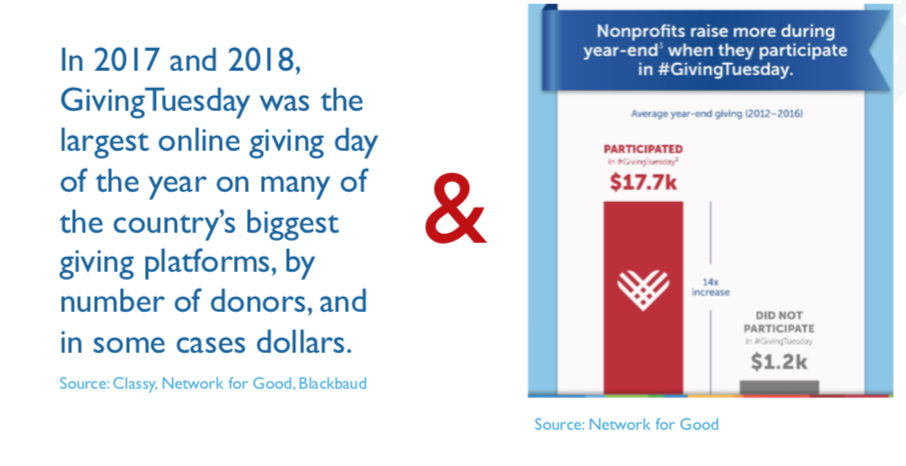 We should be as thoughtful about #GivingTuesday campaigns as we are about year-end, but #GivingTuesday is not just another opportunity to ask donors to open their wallets. The success of this giving event, according to Jamie McDonald, advisor to #GivingTuesday and founder of Generosity Inc., lies in understanding and activating donors' sense of investment in local community, not just a single nonprofit.
With a majority of Greater Public member stations participating in #GivingTuesday (December 3 this year), three stations shared some creative ways to distinguish the day from drives. Wyoming Public Radio, for example, has offered donors the opportunity to "underwrite" other nonprofits as part of their #GivingTuesday recognition. Nonprofits selected by the donors receive on-air and online mentions. Boise State Public Radio has listeners nominate other local nonprofits for two possible "airtime" grants of $1,000 each.
With every #GivingTuesday gift to Vermont Public Radio, the station has arranged to donate 12 meals – enough to feed a family of four for a day – to a local food bank.
[Continued below…]
NPR also offers a collection of on-air spots for the global day of giving. McDonald urges fundraisers to consider some other possibilities as a result of the data #GivingTuesday has gathered over time:
People want to matter.
Though the focus of #GivingTuesday is on generosity and giving, people also want to be valued for more than just their financial contributions. In fact, people are far more likely to give money when they're also asked to get involved in a non-monetary way. Consider using #GivingTuesday as a day of action in addition to a day of giving. Celebrate all the ways your participants contribute: money, time, and just random acts of goodness. Many want to be activists, so urge them to share, post, forward your web content, or spread the word about your app, podcast, or NPR One. Most importantly, at every possible opportunity, give credit to the network rather than claiming it for yourself.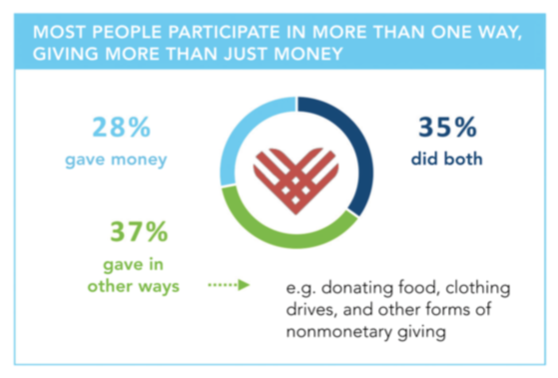 Everyone counts.

The cumulative power of giving is what makes change happen. The most successful movements value the average citizen as much as a billionaire entrepreneur. During the city of Baltimore's Giving Tuesday campaign, #BmoreGivesMore, a call once came in from a woman who said she was on a fixed income but had a beautiful piano she could donate. The campaign helped her find a children's music nonprofit that was thrilled to accept it. She felt like she had contributed a million bucks and her story inspired so many others to believe that they too had something to give. It's essential to value small gifts. Use a day like #GivingTuesday to ground your team in how to celebrate the small, first-time gifts that you're likely to attract on this day of giving.
#GivingTuesday is mobile.
Last year, more than 24% of online donations on #GivingTuesday were made on a mobile device. If your giving portal is not set up to offer donors a fluid, frictionless mobile giving process, you will lose donors before they complete their gift. Go through the giving process on a mobile device yourself. See how it feels, then make changes to remove obstacles that slow down the giving process.

Young people fuel the movement.

Millennials are the biggest generation in history and they're civic-minded, generous, and reaching their prime earning years. They thrive on social engagement and peer validation. Gen Zers are more likely to give in peer-to-peer campaigns and have a high volunteer rate. Young people have the potential to do more and give more than prior generations, but they will do things their way: On digital, mobile platforms, and with movements and organizations that show them their impact. Last year, 76% of 18-34 year-olds who knew about #GivingTuesday decided to get involved in some way. Remember that #GivingTuesday can be a powerful entry point for young people. Make sure your campaigns take their preferences into account.
Contributors to this blog post
More on the blog