Molly Davis's Top Four Recommendations for Achieving Meteoric Growth With Benchmarks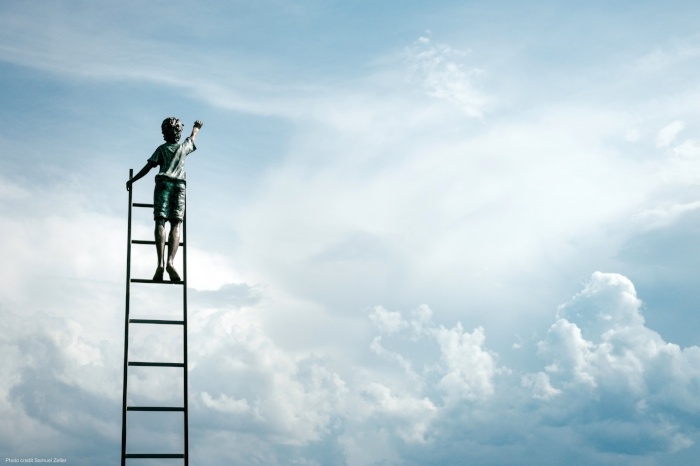 Molly Davis says the first year was the hardest. It was also what set her station on a course for unprecedented fundraising growth.
The assistant general manager at 88.5 WFDD in North Carolina has overseen her station's data entry for Benchmarks for Public Radio Fundraising for the past four years. In order to receive her customized report, Davis was charged with gathering audience, expense, and revenue numbers from several different departments within the organization. Finding the right numbers to enter that first year was, frankly, hard.
The Challenges
WFDD is a university licensee; some of the raw data Davis needed was provided by staff members in campus financial services, who weren't fully versed in the public radio business model or in the purpose of Benchmarks reports. When she reviewed her station's past reports, she discovered their data had been entered both incorrectly and inconsistently. A key feature of Benchmarks is the ability to analyze year-over-year performance to highlight areas of opportunity. She began to take detailed notes on how each point of data should be calculated and where it came from (use our handy worksheet for your own notes). This would save anyone coming after her from the confusion she faced; it also vastly simplified her process the following year.
The Roadmap
After completing (and documenting) her data-entry process, Davis received her station's report. It showed several areas where WFDD could be performing better. Some might have read the results with disappointment. Not Davis.
"We had loads of potential," she remembers. "I pulled out that report and said here's where we are. We are leaving money on the table."
The Payoff
Davis used their Benchmarks report as a roadmap, and over the following year, WFDD increased its revenue by 28%. Over the following two years, that growth shot up to 68%. The station's revenue growth in membership from FY14 to FY18 was a whopping 76%.
"Nobody has growth like that," exclaims Davis. "It's unheard of. I'm not sure we would have had the confidence in our ability to do that if we weren't looking at our Benchmarks reports and believing them."
That kind of optimism is foundational to all of Davis's recommendations for organizations participating in Benchmarks:
1. Trust that Benchmarks data is accurate.
"Keep good records," Davis urges. "Maintain accuracy and consistency in how your data is submitted each year." When you invest the time it takes to get the data right, all that remains is believing in your team's ability to realize the revenue opportunities highlighted in the report.
Davis examines her Benchmarks report alongside WFDD's general manager, membership manager, and underwriting sales manager. They dig into more detail during the station's free personal Benchmarks consultation with Greater Public. Finally, she publishes the report on their internal server for any employee to see.
"It's not a secret," Davis says. "I share it with anyone who has a stake in our success." (We're super excited that our new Benchmarks system lets your whole team view your report with a single station login).
2. Embrace your potential and then strategize ways to achieve it.
When Davis's annual Benchmarks report arrives, she says it's like "Christmas."
"I'm a nightmare waiting for the report to come," she laughs. "I open it and pore over the data. I read it start to finish; I look at the trend report to see if we're still on a good trajectory. I study our peer reports to know where we fall in the industry."
She says it's important to avoid focusing on negative "performance" or view results like a bad report card. Benchmarks reports are simply a measurement of an organization's fundraising potential.
3. Set realistic goals that also stretch you to reach your potential.
Davis's approach to this is simple: "If we don't hit a stretch goal that we've set, what's the worst thing? We've raised the same amount we did before. That's the worst thing that can happen."
Of course, she doesn't let go of success so easily.
"I don't have a problem not hitting goal," Davis pauses and adds, "…within the time frame scheduled. My experience is that we reach it. Maybe not on the timeline we set, but we always hit our goal."
Sometimes that means going back on the air to continue the efforts of a membership drive. "Goals matter and I want listeners to know that," Davis says. "We [have had to say], 'We didn't reach our goal, but it wasn't an arbitrary one. We're raising what we need.'"
She adds, "The bottom line is that if our Benchmarks report says we can raise more money, then we can."
4. Learn to love success.
Davis has become well-known for uttering a simple refrain to her teammates and industry colleagues:
"Sometimes all you need is a small taste of success, and you will find it suits you."
Contributors to this blog post
More on the blog