How Texting Is Transforming Fundraising and Audience Engagement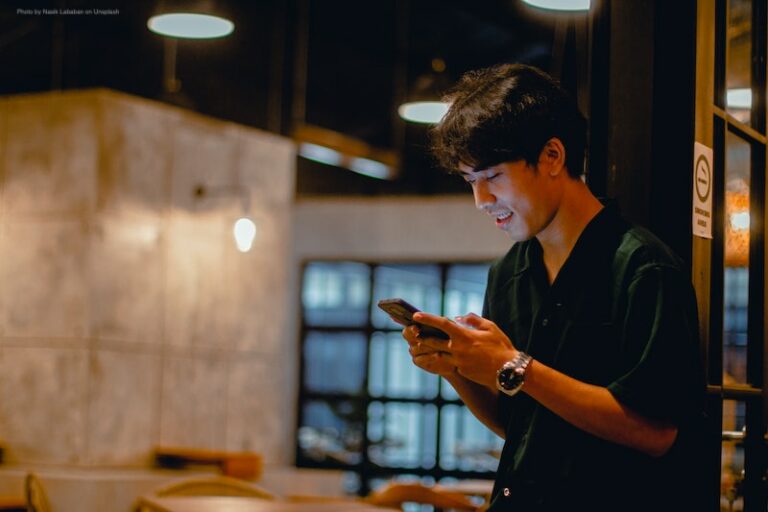 Text messaging has come a long way from the days of sending hokey lines like "text HELLO to 55555" and not being entirely sure what — if anything — you would receive back when you did or where your data might end up.
As our reliance on our mobile phones increases, so has our trust in texting as a way to communicate with businesses and organizations. It's now an easy and cost-effective way for stations to raise money and reach members both during and outside of member drives.
Like any technology, texting has become more sophisticated over the years. Long gone are the days where mobile carriers collected and distributed $10 donations without any donor information included. Today's campaigns can come from actual phone numbers, including those that station listeners or viewers might already recognize. Audience members can also send messages back to that phone number and receive a response, just like they would with anyone else they're texting.
CDP, an independent public benefit corporation that works on behalf of hundreds of public radio and television stations, offers conversational texting as a service to its member stations. Mike Sharp, the organization's associate director, said that 125 of its member stations had used it as of July 2022.
The texting platform is supported by Textel while text campaigns are developed and executed in partnership with ACD Direct, which also handles phone-based fundraising campaigns. Anyone who sends a text message to the designated phone number will receive a text response from a trained agent who can provide a URL to donate, address any questions or refer the message to someone at the station for follow-up.
Sharp said this approach gives texters confidence that they're not going to be scammed or get trapped in an endless loop with a bot.
"Conversational texting is executed by real people," Sharp said. "The same ACD agents that are trained and available to answer calls during a pledge drive are responding to the text messages."
Sharp said the stations that have tried conversational texting have raised more than $2 million during member drives – with an average gift of $180 per donor – since the program's inception in 2020. When someone texts a keyword to the number they see on the screen or hear on the radio, they receive a message with a link to make a donation from their phones and a thank-you message after the gift is received.
Stations pay $0.20 per text, which Sharp said translates to an estimated ROI of 200 to 1 during pledge drives based on a two-text conversation.
"Texting is another way to donate, and it's a vital part of the future of donor communication," Sharp said. "We're able to reach people in a way that's convenient for them to reach us."
Inbound texting, like the process Sharp described, is one way that stations can leverage text messaging. Another option is outbound texting, where the station initiates a message or series of messages to its users. 
On the fundraising side, outbound texting can be used for membership renewal reminders, year-end fundraising requests, and other times when members or donors might need a little extra nudge to make or complete a gift.
As Rocky Mountain Public Media learned, outbound texting can also be a way to engage with members outside of member drives and deliver content that adds value to what they see or hear. 
Rocky Mountain Public Media turned to texting in 2020 along with other membership program evolutions as the station adapted to changes catalyzed by the pandemic. The organization had used canvassing in its acquisition efforts, but the early days of the pandemic put door-to-door engagements on hold. The station was looking for new and effective ways to communicate with their audience. 
Genevieve Nelson, the Cultural Fundraising Manager at Rocky Mountain Public Media, said the KUVO Jazz team considered doing an outbound fundraising text at the end of the 2020 fiscal year but decided it would be best to build rapport through text communications before using it as an avenue of solicitation.
"Our membership base is very loyal and hadn't been approached via text yet, so we didn't want to create confusion" Nelson said. "We wanted to wait for the right time and create a conversation starter."
That conversation starter turned out to be Jazz Appreciation Month in April 2021. KUVO sent texts to its members throughout the month with facts and informational links about jazz greats who had birthdays in April. A text message on Ella Fitzgerald's birthday asked members what their favorite Ella song was and Nelson said the station received 125 responses from the 5,500 members who received the texts. 
The success of the conversational texts gave the station confidence to ask for an additional gift during KUVO's spring on-air drive, which immediately followed Jazz Appreciation Month. Revenue received in response to the additional gift ask helped offset the costs of the campaign and allowed the project to break even. The station even received a gift via text from a major donor. "It was a pleasant surprise and reflected that varying segments of our member base will engage with texts," Nelson said. 
KUVO has since rolled out monthly membership renewal and sustainer recapture text messages with good response and success.
THE DROP, a hip hop and R&B station with Rocky Mountain Public Media, serves a younger demographic than KUVO Jazz, which Nelson said made it a natural fit for conversational texting. Listeners regularly text in song requests and other messages to the show's hosts, which led to greater success in fundraising via text. 
"We did one standard pledge drive for THE DROP in the spring of 2020, and from that pledge drive, 80% of the donations came from text," Nelson said. "18 text gifts were made with an average gift amount of $81.95. It was clear evidence to us that [texting] is how younger donors are engaging with [making a gift]."
Lessons Learned and Next Steps
As texting has evolved, so too have the tools. Nelson offered several tips for any station engaging in a texting campaign for the first time — things that she learned the hard way during KUVO Jazz and THE DROP experiments with texting:
Know what the character count is and stick to it to avoid messages that split up into two texts, which increases cost and decreases the likelihood that users will read and respond.

Create descriptive and memorable vanity URLs to your station's fundraising pages to lower the character count. (

Note that using Bitly links can cause suspicion and decrease click-through rates, because some people think it's spam.) 

Compare website analytics and texting platform analytics to obtain a fuller picture of campaign performance by understanding how many text message recipients visit the online donation page.
Moving forward, Sharp said he hopes that more stations will consider creative uses of texting outside of fundraising. He said he's heard success stories from stations using texts for event reminders and follow-up messages aimed at converting event attendees to members.
"I've been a part of public media for 23 years and have seen forms of communication change over the years," Sharp said. "We need to be at the forefront of identifying new technology and testing it with stations. It's been a lot of fun, and we've just scratched the surface."
Contributors to this blog post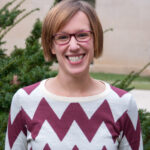 More on the blog