How to Pivot Your Corporate Support Practices to Meet This Year's Challenges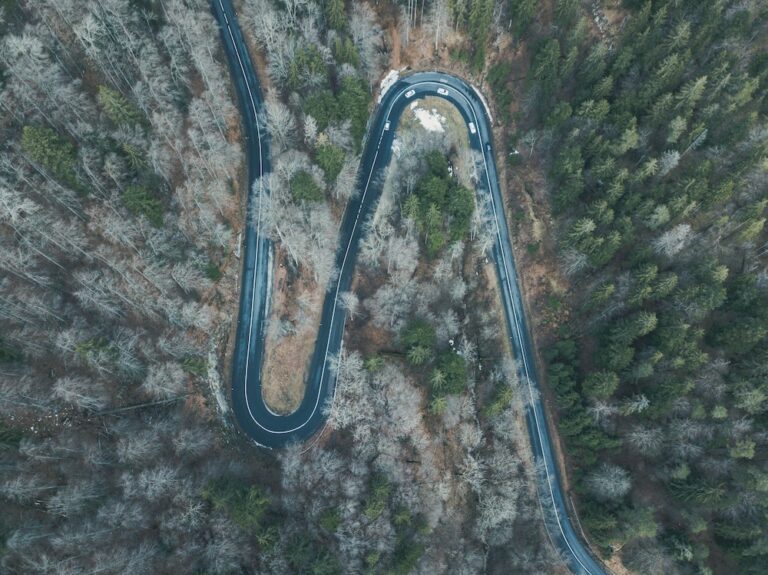 The disruption to the public media underwriting landscape caused by the COVID-19 pandemic has been significant. These changes have opened opportunities to pivot how we do business in ways that could also have lasting benefits. Greater Public CEO Joyce MacDonald recently sat down with Paul Jacobs, VP/General Manager of Jacobs Media as part of the PMDMC Summer Series to discuss Here is some of their best advice to take on the challenges brought by 2020:
Pivot to … E-Commerce 
The businesses that support public media have been turned upside down, and the rules for how they can engage and message their customers are changing weekly. It's as difficult for them as it is for us. Messaging has shifted from "come on in" to "go online." E-commerce is the way forward and will drive companies' marketing decisions and changing budgets for the foreseeable future.
This includes holiday shopping in Q4. In fact, the holiday shopping season has begun! Companies like Walmart and Target have already said they won't be open on Thanksgiving Day. Like many companies – large and small – they are shifting their selling points to digital.
This means that those businesses without a digital plan are really scrambling, and that most likely includes some of the smaller businesses that buy local public radio. What can you do to help your local sponsors promote their e-commerce offerings and connect listeners to their online storefronts? Can you create a shopping guide for the holidays, a shopping app, or other specific sponsor-facing solutions? Check out this example from Louisville Public Media.
Pivot to … Collective Advertising
The smaller businesses in our markets are perhaps struggling the most. Many can no longer afford to buy advertising on their own, but, collectively, they might be able to. tThink about downtown shopping districts, malls, airports, or municipalities where collective advertising may make sense and is likely already in place.
It's not just the retail category that's seeing disruption. Other categories are also shifting and offering evolving opportunities for public media sponsorship. Think about higher education and virtual learning/self-improvement offerings, the surge in automotive and insurance sales, the political advertising season (where many companies won't be able to get on commercial media), and potential new sources of state or local government agency funding given timely pandemic-related public service initiatives like voter education or "back-to-work" Chamber of Commerce resources.
Pivot to … The Platform Business
With everyone staying at home, consumers' time allocation with media has changed. Consumption during the day is changing, with listening in the car way down and mobile and streaming numbers way up. And while ratings are down, it doesn't necessarily mean that listening is. Nielsen cannot capture the full picture, and so we don't really know, but it's important to understand that we are not in the radio business anymore, we are in the platform business.
And we have to do a better job of promoting ourselves to help our audiences find us on those platforms during this time when they have more time. We must change the way we talk to our sponsors about our total audience. We've got to paint the full picture. It's not just ratings. It's ratings + streaming + app downloads + web impressions + virtual events + e-news subscribers. Our sponsors should be everywhere our audiences are.
Pivot to … Leading with Audience, Not Ratings
In addition to our brand, the true value of public media remains our unique audience, and the loyalty and stability of that audience. When it comes to the value proposition for our sponsors, it's not about ratings. It's about reaching our quality audience across platforms. We should be working within our respective stations to diversify and grow our audience onto other platforms. The good news is that public radio's investment in digital is ahead of the curve. Let's leverage that investment and think creatively about new content and products with which we can grow audiences and corresponding sponsorship opportunities.
Even when it comes to agencies, which tend to demand ratings info, it's still true that the value of public radio is not in cost per point (CPP), but it's in the quality of our audience and the positive attributes they associate with our brand and our community mission. If that feels scary to say to an agency, it might be helpful to know that some major broadcasters have dropped or are considering dropping Nielsen as they look for new ways to measure audiences in the multiplatform universe. The trends are working in our favor.
Pivot to … Virtual Sponsorable Events
While the event landscape seems bleak, there are opportunities for broadcasters to try to make up some of the event revenue we have lost. On the commercial side, virtual happy hours with guest speakers/local celebrities/musicians are proving very popular. These happy hours are free to participants but sponsored, often with product placement. While our pool of advertisers has decreased, there are still advertisers interested in "owning" an event. What might this look like for your station? What other new events or other content products make sense to pursue?
Pivot to … Leaning In to Your Customers
What do you really know about the specific business issues and decisions your existing and prospective customers are dealing with? Now is the time to lean forward, not lean back and wait for them to figure it out. Consider fielding a quarterly survey and asking them, perhaps even purchasing an email database of local businesses and doing it that way. What's their mindset? What's changing about their marketing as they navigate through the different phases of re-opening (and closing)? This is an opportunity to change the way we typically interact with our sponsors and to work together to create specific solutions that can both help them grow business and help us sustain revenue through these unprecedented times.
Pivot to … Digital, Digital, Digital
A common theme since the start of the pandemic is that digital is key to how and where companies are marketing their business, but also to how public media distributes existing content and creates new content to grow and diversify our audiences (and corresponding sponsorship opportunities). If you still believe a focus on digital is overrated, you are likely in the wrong job.
Pivot to … Reinvention and an All-Station Effort 
In 10 years, it wouldn't be unlikely for public media organizations to be the remaining truly local media in the country. But don't wait 10 years to embrace this mission. Act like it now. And to be successful, that means making an all-station effort.
We have long talked about the silos in public media. Challenges working across departments were certainly something we struggled with well before COVID-19, especially when it comes to content and sponsorship. But just as the pandemic has highlighted our strengths as local community media, it has also exposed our flaws, including the silos in which we still work. Now we actually have the time to break these down. It's critical we take this opportunity to reinvent the way we do things so we can stay relevant, grow audiences. and grow sponsorship.
It's grow time.
Contributors to this blog post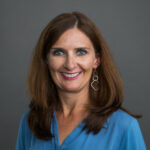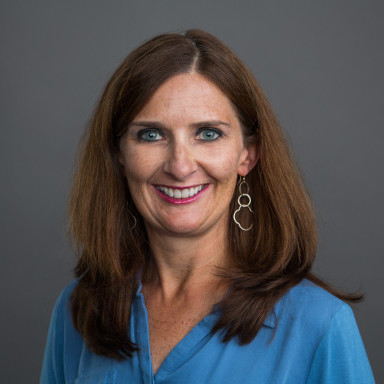 More on the blog