The State of Our Institution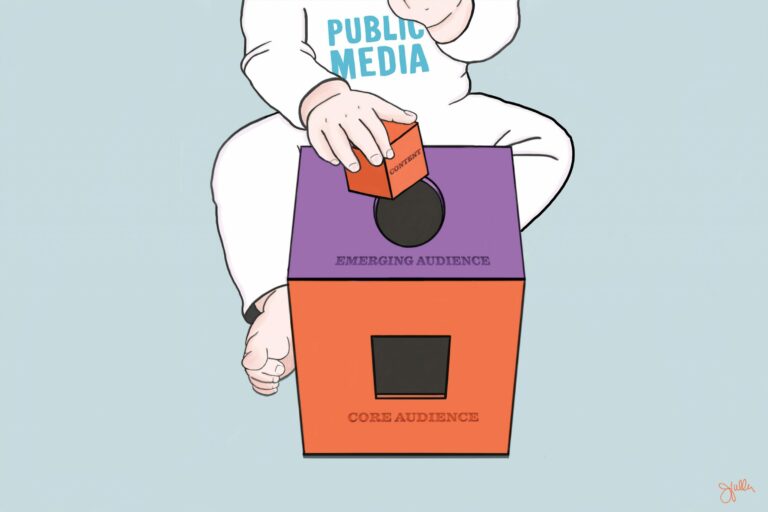 I dare ask, my fellow colleagues, are we not institution builders?
Do we not see ourselves as a "society" of media makers with peculiar "customs"? At the very least, don't we "set in motion" the constructs of well-designed and articulated best practices and core values?
In doing so, we take great pride in the intentionality from which we create content, the teams that produce, and the well-manicured models employed to monetize. All of this and so much more, we exclaim, in the name of public service.
This racist-drenched and pandemic-entrenched society has come upon a "reckoning." At once, that bend in the arc of justice is revealed to not only be stubborn towards justice but rooted in design, intentionality and maintenance, suggesting the end game – covertly and with a wink – has been achieved.
It was James Baldwin, the great American literary who confessed:
"I don't know how most white people in this country feel, but I can only conclude what they feel from the state of their institutions… You want me to make an act of faith… on some idealism which you assure me exists in America which I have never seen."
Public media is an American institution not spared of these charges. The titans of our institutions are overwhelmingly white. I've heard it said that we suffer a "whiteness problem" despite years of inclusion, diversity, equity and access efforts. Like Baldwin, I don't know how we feel, I can only conclude what we feel from the state of our institutions. I say we, for like so many of my colleagues of color, it can be argued that we have co-signed this institution-building by our very presence and efforts and yet failed in molding it to at least reflect a shared space inclusive of our images and voices.
I'm reminded of the classic poem from Langston Hughes, I, Too, Sing America:
I, Too, Sing America
I am the darker brother.
They send me to eat in the kitchen
When company comes,
But I laugh,
And eat well,
And grow strong.
My presence has yielded few victories in a gulf of disappointment and despair. Turns out that the eating offered in the kitchen has been sweet candy that rots teeth.
Pause Hughes for a moment, though we will return to him later in this post. The central theme of this offering is how we too suffer from an intentionality and design that has rendered the content produced by public media "seedless" – curiously satisfying, yet impotent in centering a plurality of perspectives. "Centering" being the operative word.
In the Public Broadcasting Act of 1967, the Congressional Declaration of Policy found and proclaimed, among other things, "(6) it is in the public interest to encourage the development of programming that involves creative risks and that addresses the needs of unserved and underserved audiences, particularly children and minorities." 
No doubt, we have achieved overwhelming success in producing children's programming in the spirit of this declaration. The latter, despite well-intentioned efforts, has been planted in barren soil. Strategic community engagement, research methodology, program architecture, and platform-specific content, fortified by deep financial investment and resulting in a profound knowledge of this nation's unique and evolving communities of color, has yet to occur. It is why our stations licensed by organizations of color are most reliant on CPB funding and lack the well-endowed presence of anchor programming such as NPR's Morning Edition and All Things Considered, from which to build self-sustaining institutions, but I digress.
In 1968, the federal government paid for and received the Kerner Commission Report (1968) identifying problems and offering solutions towards repairing the racial divide of a burnt-out inner-city America. It chose NOT to heed those recommendations – and here we are in 2020 revisiting the same root causes of institutional, structural and systemic racism and inequality.  In 1977, CPB commissioned "A Formula for Change: The Report of the Task Force on Minorities in Public Broadcasting". Like the Kerner Report, it too provided critique and a multitude of recommendations (70) relative to race. The task force declared, "After 18 months of study and 11 years after the taxpayer subsidy began, the Task Force must conclude that the public broadcast system is asleep at the transmitter." The state of our institution suggests we have chosen NOT to heed those recommendations. Or is it that we've oddly been unable to imagine, conceive and produce the necessary ecosystem?
What I do know is that anything that has been designed can be redesigned. Our own "reckoning" requires we undertake "creative risk" necessitating a recalibration of public media core values and best practices. Like the articles within the Constitution of the United States, the policies within our Act are beautifully drafted and offer an ideal. However, both were conceived in simpler times when the needs, wants and aspirations of white Men prevailed as being best for all. The Constitution is a dynamic document allowing for varied interpretation but in need of and subject to amendments reflecting an evolving society. In the same manner, the plurality of today's society demands we unpack the pillars of our Broadcasting Act and visit them anew.  Render obsolete the white gaze and the centering of whiteness. Simply put, what was is now archaic.
I have served this institution for over 20 years. I have throughout witnessed first-hand the dynamic range of our licensees – urban, rural, African, Latinx, and Native American – having served in a variance of leadership positions locally, regionally and nationally. It is through these gradually deteriorating but focused eyes I am able to at once envision the promise of things to come while sharply critiquing the pathology of our past and current intentionality, design and maintenance.
In the past, I have proudly stated I am public media's biggest advocate and harshest critic. But that seems insufficient to me now. The state of our institutions and its reconstruction demands more than feelings and eloquent words. It requires the titans of our industry to act!
Hughes continues:
Tomorrow,
I'll be at the table
When company comes.
Nobody'll dare
Say to me,
"Eat in the kitchen,"
Then.
Besides,
They'll see how beautiful I am
And be ashamed—
I, too, am America.
This essay is part of Greater Public's thought leadership series focusing on whiteness in public media. This series embraces bold, honest thinking that points the way toward public media's brightest future.
Contributors to this blog post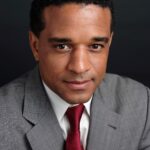 More on the blog