Case Study: How KWMU Generates Email Leads Using Paid Social Media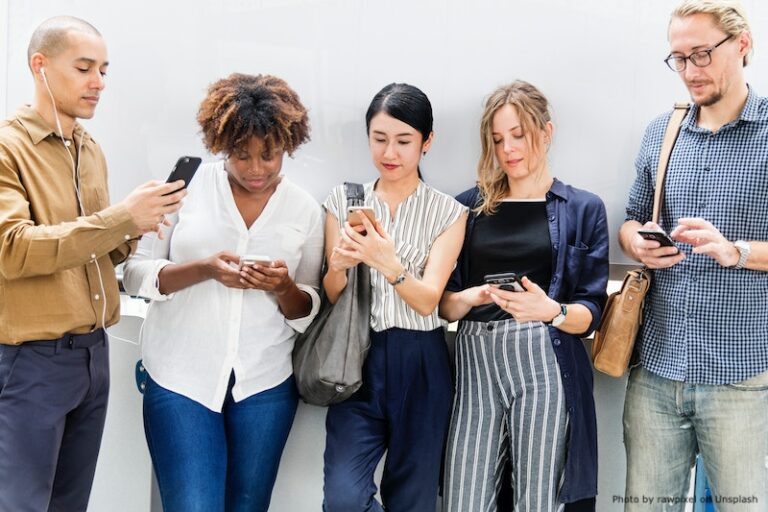 In 2017, St. Louis Public Radio (KWMU) Digital Media Specialist Brendan Williams made a connection that led to the station's most successful social media experiment to date.
The station was paying an agency to, among other things, deliver brand content for their social media channels like image carousels and animated video aimed at listening options. But the investment yielded little ROI. KWMU's digital team realized they were making tons of content in-house that could be repurposed. They could easily take a portion of money they were paying the agency and divert it toward in-house experimentation in paid social media ads.
The station had an appropriate target in mind for the leads: a daily content-based email that they were looking to grow. Williams' team had experimented enough with paid Facebook ads to know they did a pretty good job generating email leads.
So, KWMU decided to reappropriate some of its agency budget to pay for Facebook and Instagram ads promoting the station's daily content email.
They used simple designs to showcase the station and the email product. One ad featured a person at a coffee shop reading an ipad with the station's daily email displayed ("Look, Read, Listen").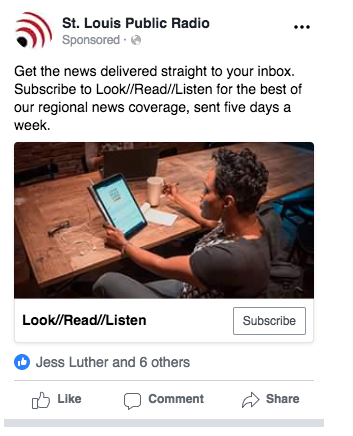 The ads have been updated with seasonal changes (one image featured a lit fireplace). The messaging is also very straightforward:
Get the news delivered straight to your inbox. Subscribe to Look//Read//Listen for the best of our regional news coverage, sent five days a week.
That station has generated 660 email leads since the experiment began, at an average cost of $4.29 per lead.

Williams is now working on specifically tracking the donations from subscribers to the list so they can have a better idea of the campaign's ROI.
BUDGET FOR PAID SOCIAL: $2,836.33
TYPE OF AD: Lead generation on Facebook and Instagram
DURATION OF CAMPAIGN: On and off since December, 2017
NUMBER OF EMAIL LEADS GENERATED: 660
EFFORTS TO MONETIZE LIST: Drive emails sent to list, but not tracked separately
Contributors to this blog post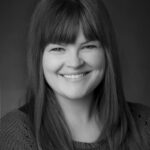 More on the blog