Finding Ways to Meet Sponsors' Needs During a Pandemic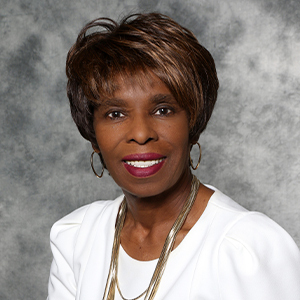 Greater Public spoke with Joyce Cotton, director of marketing and community partnership at WEDU/PBS TV. During the COVID-19 pandemic, Cotton has relied on many of the techniques she's honed over decades in the industry, combined with inspiring new ideas for how to serve sponsors, her station, and the community. Here are some of the practices – old and new – that have helped her meet sponsors' needs in valuable ways. 
Lean into Sponsor Relationships During Hard Times
Over the years, I have been involved in the Tampa Bay community which has given me the opportunity to have a greater understanding of the issues that are of concern in the local community. At the start of the pandemic, I realized that this was going to be a time of change and uncertainty for everyone. I was a natural at adapting and adjusting to change. We have a relatively small underwriting team and I handle most of the arts venues which were shut down immediately. So, maybe two thirds of my business was impacted. I reached out to each community partner in an email. I said, "I understand your situation, if you need help with something, just let me know. We are all in this together."
Because of the relationship that I have with my clients, some of them reached out to me, including an area restaurant that's long supported WEDU. They asked if we could produce a spot to let their customers know that, although the restaurant was closed, their chef was preparing family dinners for curbside pick-up. A family-owned catering company changed their on-air message to encourage the donation of catered meals to the doctors, nurses and other healthcare providers who were caring for COVID-19 patients in area hospitals.
I am fortunate to have developed ongoing community partnerships. For example, since the opening of the Glazer Children's Museum 10 years ago, we, along with our education department, host bi-monthly "Free Tuesday" events on-site that include PBS Kids activities, character appearances, mobile labs with iPads featuring PBS Kids games apps, take-home educational resources for families, and free books for the kids. We have 2,000 – 3,000 people at each event. The museum recently reopened with a Wild Kratts exhibit in March [of this year] and will have the Daniel Tiger exhibit opening in the summer. Although we are not hosting the "Free Tuesday" events due to the limited capacity, the marketing director contacted me about this natural tie-in to continue our partnership and the museum is recognizing WEDU PBS as a sponsor of both exhibits. They have committed a $10,000 cash underwriting schedule to promote the reopening and assure families that they can come back safely.
It's important to be consistent in your communication with sponsors. You don't always have to be "selling." Sometimes they will openly share with you an idea they have planned. Although we are still working remotely, I continue to stay engaged and motivated by participating in virtual conferences, chamber business webinars and other virtual events. The PBS preview screening events provide in-depth information and help me with ideas on potential funders. Our underwriting team works together to create special "one-sheet" proposals as a reason to reach out to potential new and existing sponsors.
Always Sit Next to Someone You Don't Know
My career in the industry began at a Scripps Howard ABC affiliate where I worked for 25 years. After retirement I came to WEDU PBS. I realized that I wasn't going to be selling ratings. It was about the trust. Business 101 tells us that people do business with those they know, like, and trust. PBS is a brand that's one of the most recognized and trusted in America. That alone gives us an advantage and allows us to be unique and authentic.
One tip for building relationships and finding collaborations, pre-COVID 19: I would always sit next to someone I don't know. Now that we are in the era of Zoom, TEAM and other webinars,  I have been able to connect and participate in more organization events as a way to stay  connected and build on my networking base, I receive email invitations to join a variety of virtual community engagement events. I pay close attention to who is participating. Who are the presenters and sponsors? Will there be an opportunity for them to partner with WEDU PBS?
WEDU was one of the stations to receive a grant for the 'Finding Your Roots" with Henry Gates, Jr. Season Seven. WEDU serves 16 counties in West Central Florida so I was confident that  this would be a great opportunity to create a series of diverse and inclusive community engagement events that would involve a number of organizations, including our local public library system which will host a virtual tour of the library genealogy archives. I had personal friendships with members of the Afro-American Historical and Genealogical Society and reached out to them for expert advice on how we could include this educational opportunity with the community as part of the Finding Your Roots Initiative. Another community partner is the Florida Museum of Photographic Arts. After a couple conversations, the executive director realized that I wasn't asking for money, but for expertise, and suggested that they host a virtual workshop on how to organize old photographs and preserve and identify important aspects found in historic images. The Young Performing Artists located in the city of Royal, Florida – one of Florida's oldest African American communities – is creating a new "Royal: 40 Acres & A Mule Experience" virtual tour. In total I have connected with 10 partners with ties like this to the "Finding Your Roots" community engagement.
Always Seek to Amplify Your Sponsors
Long before the pandemic, WEDU has been creating unique opportunities to amplify our sponsors. The Florida Orchestra has been a community partner with WEDU for many years. A friend and supporter of WEDU and the Florida Orchestra shared with me that his family has a philanthropic foundation that supports the arts. The orchestra returned to the live concerts in October, adhering to safety protocols and with a limited capacity. But they still faced challenges from patrons who were reluctant to attend live concerts.
In celebration of Beethoven's 250th Birthday, Beethoven's Symphony No. 7 was a part of the season of performances. My [board] friend and his wife contacted me and said, "We believe the community really needs to see the Florida Orchestra featuring Beethoven's Symphony No. 7 broadcast on WEDU. It's needed now more  than ever. Although the Orchestra concerts were being live streamed, the funders thought that broadcast would ensure a larger audience to enjoy this very special anniversary celebration of Beethoven's birth. This truly was a community partnership effort between the Florida Orchestra and WEDU and our generous donors. The program premiered Friday, December 18, 9pm on WEDU.
Finally, in collaboration with the orchestra's marketing staff, we're creating on-air messages  inviting viewers to return to live concerts in a safe environment by showing masked audiences and masked musicians on stage.
Don't Be Afraid to Call on Personal Experience to Help the Audience
In January 2020, just before the country shut down due to the pandemic, I'd scheduled an appointment with a former colleague, who currently works at New York Life Insurance. Our meeting was to present WEDU sponsorship opportunities and I would in turn learn more about New York Life Insurance and all of the services that they provide. He knew that I was a widow – I'd lost my husband in 2018 – and he was asking me how I was doing with my loss. He shared that New York Life had funded a one-hour PBS program called Speaking Grief, produced by WPSU. He connected me with his colleagues in New York City and the "Speaking Grief" program became one of our station initiatives. It provided an opportunity for WEDU to produce  a unique virtual town hall series to help our community support one another during these unprecedented times.
The WEDU underwriting team secured additional funding to produce a one-hour local "Speaking Grief" program with opportunities for a virtual audience to connect with experts, resources, and practical information. It had a tremendous impact; it encouraged healing, comfort, and inspired hope for the future.
WEDU producers were able to bring to life extraordinary community stories and provide a voice for those who had also experienced a loss. The program was originally scheduled to air in April 2020, however we decided to move the broadcast to October, just before the holidays, which is a difficult time for those who have experienced the loss of a loved one. Eight sponsors joined us as community partners. The sponsorship included on-air spots and logos on all collateral and marketing platforms.
Take Pride in the Mission of Public Media
What's most important to me and something that I'm most proud of is that I've been there for our community partners. I was able to let them know that I cared. Throughout this pandemic, we have listened to one another and we've shared many stories. I am confident that the arts will be returning soon. We all miss the arts. Because of the ongoing relationships we have maintained throughout these unprecedented times, the arts community will continue to value WEDU PBS and our loyal audiences who appreciate the difference the arts make in our community.
My advice would be to believe in the PBS brand. Take advantage of the invaluable resources available that can help tell the unique and authentic stories that engage, inspire and educate.
Contributors to this blog post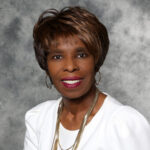 More on the blog