Mohn Gifts Signal the Importance of Station Relationships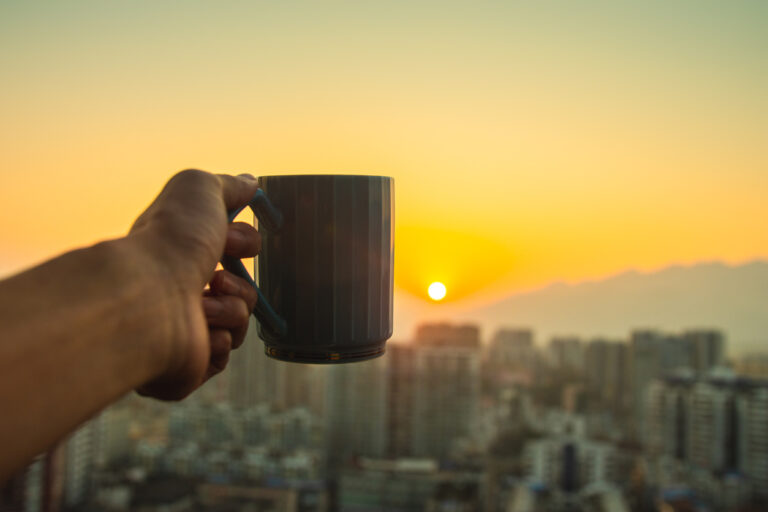 In December of 2021, former NPR President Jarl Mohn made a gift of $1,000 to each of the 251 NPR member affiliates in honor of his 70th birthday. We asked him what prompted him to do so and about what inspires him about public media as a donor right now. 
Greater Public (GP): Where did the inspiration for these gifts come from?
Jarl Mohn (JM): It's something I've wanted to do for a long time. The idea came to me about five years ago while I was at NPR. My office was next to [NPR Vice President for Member Partnership] Gemma Hooley's and I'd always be dropping in to talk about ideas. One day I said "I'd love to join every one of our stations," and she started laughing. There was always something we were working on and the idea never fit. 
My birthday was at the end of December and I turned 70. I wanted to do something as a gift for myself and thought what a great gift for me to become a member of every station in the country. I didn't want to be buried in tote bags, but I like the mugs. So every day, boxes have been arriving with mugs from the different stations, and I've been posting pictures on Instagram. 
But the best gift of all is that I've gotten the most amazing, heartfelt notes of appreciation along with the mugs. I didn't expect that to happen. 
GP: I'm reminded of the station tours you did while you were president at NPR.
JM: I had two large-scale tours. The first was in 2014 during my third week on the job. We did what we called the "Low and Slow" tour. My friend Michael Govan, director of the Los Angeles County Museum of Art (LACMA) had the idea. He's an amateur pilot and flies a single-engine Beechcraft Bonanza. He said, "Why not visit small NPR stations that no one from NPR has been to?" Many small stations don't feel very connected to the network. And so we spent 10 days hopping from Reno, Nevada to Ketchum Idaho to Logan Utah. We ended up in Charleston, West Virginia and back to Washington, DC. 
I did it again in 2016. I'd never driven across the country, so I took three weeks for that rite of passage that I'd never had. That time I took the southern route from Washington, DC to Los Angeles. And of course in my job at NPR I was visiting multiple stations each month. 
GP: Having those relationships is so meaningful, and yet it feels more scarce, particularly during the pandemic.
JM: I remember reading the book Megatrends: Ten New Directions Transforming Our Lives. The author, [John Naisbitt] talked about the concept of "high-tech, high-touch." As we become a more technologically dependent world, high-touch becomes more important. It really made an impression on me. He encouraged the practice of writing handwritten notes, for example. I got into the habit and even now I'm sending handwritten notes back in response to the notes I'm getting with every mug. On a purely personal note, it's important to me if I'm going to do something with other people to really know them and connect with them, so what I'm doing is not transactional. 
Personal relationships are even more important in public radio. You can't do it without people, and without people in each market, because local is so important. That relationship between national NPR and the smaller markets is so important. 
GP: Your investment as a donor signals your belief in our industry. What has you feeling most optimistic about public media right now?
JM: [I'm reminded of] my favorite story connected to how this happened. I'd been thinking of doing this for five years and I couldn't have made all of the gifts without Gemma [Hooley] and her team getting me connected to the database. So when I told her I wanted to give $1,000 to every NPR station, she didn't even pause before she asked, "Are you going to become a sustaining member?" That's what an advocate she is for stations! 
The gift I made is modest. It might not be that consequential for some of the larger stations, and for some of the smaller stations it could mean a lot. I hope it feels like a recognition of what they've accomplished. I also hope it feels like encouragement to continue the work they do in their communities. 
Now that I've become a member of 251 member stations, my email inbox and mailbox are jammed every day with news bulletins and PBS Passport notifications, and newsletters. 
GP: Our stations are stewarding you as a donor! They're doing their jobs well. 
JM: They are! I'm swamped. I even got an email about a capital campaign. It's been great fun and such an experience for me. I love the mugs, but I love the notes even more. Those notes have been the biggest joy of the whole thing.
More on the blog