Station Results From the May 5 #GivingTuesdayNow Event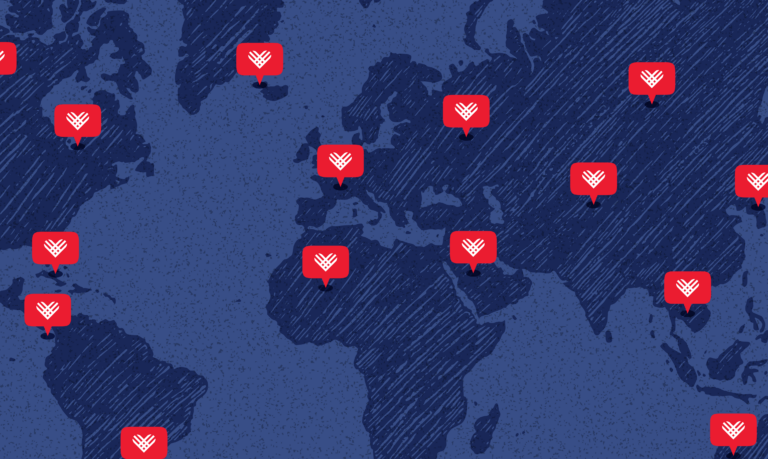 Facing a disrupted spring fundraising season, many public media stations around the country participated in the May 5 special international campaign organized by GivingTuesday in response to the COVID-19 pandemic: #GivingTuesdayNow. In a survey of Greater Public member stations, we found that 86% of them participated in the event. Most of the 14% who did not participate didn't believe the day fit their strategy.
The setting for the day was anything but promising: stations were shifting or cancelling on-air drives, personnel were scattered by work-from-home rules, and audience members were reeling from a relentless daily flow of news about the devastating health and economic consequences of a pandemic. But the special campaign was driven by three elements:
A near-universal sense of shared purpose
A deep gratitude for the work of community groups including public media
A desire to take some sort of action in response to the helplessness felt by so many stuck at home
The number of stations reporting strong results on May 5 far exceeded the number of those that did not, and a scan of some examples paints a picture of how to succeed in fundraising in the middle of the biggest disruption the nation has faced since the last world war.
Who did the best? And why?
Stations using community service incentives did well.
Aspen Public Radio provided a bag of food to the local pantry for every pledge, calling the result "incredibly positive." KLCC in Eugene, Oregon and the southern Willamette Valley arranged for a local construction company to "match" pledges with a donation to the food bank. They provided 7,200 meals, and met their goal by 4:30 in the afternoon. WGTE in Toledo, Ohio donated 10% of their revenue to their local food bank, added a $10,000 match, and raised $52,156, exceeding their goal of $20,000. KGOU in Oklahoma City offered a match, and recruited a local law firm to add $10 for protective gear for local health workers.
Stations using the time-honored match were similarly rewarded.
Maine Public made the day of giving a special feature of their drive, with a triple match promoted by morning and afternoon email, social media, and frequent on-air mentions; their $104,000 from 702 donors was "the biggest single day of revenue in the last five years." KPCC in Los Angeles used short, live pitching 3-4 times per hour, plus email and social, aiming for $500,000 to meet a $500,000 match; they "exceeded the goal significantly." WKSU of northeastern Ohio had a dollar-for-dollar match mixed with testimonials from members, and sent multiple emails during the day. Their goal was $20,000 and they hit $31,000.
Some stations succeeded with timely or creatively delivered messaging.
KERA in Dallas emphasized its many community partners. They were "very pleased" with $148,000 from 1,253 donors. WFAE in Charlotte, North Carolina had their CEO and membership team Zoom during Morning Edition and ATC, and doubled their $24,000 goal. Using tools provided by NPR and PBS, several stations reported meeting or exceeding goals: Montana Public Radio's goal was 55 pledges; they got 396 for $51,000. KOSU in Oklahoma and KBIA in Columbia, Missouri exceeded their dollar goals, and Ideastream in Ohio hit $105,000 for its three stations.
Why did stations do poorly?
The survey was consistent: Minimal effort produced minimal results.
Some stations reported "mediocre" or even "overwhelmingly disappointing" results. It appears that none used a match or community-based incentive, nor did they promote the day extensively. We saw reports of a single email being sent, promotion limited to social media, or email and website promotion without on-air promotion.
What lessons will last?
If the health, economic, and social suffering continues for some time, stations will have to navigate an uncertain fundraising future, balancing familiar strategies with fresh approaches. Without a playbook, instinct will play an increasing role in fundraising; sometimes we'll be spot-on, sometimes we'll miss the mark. But May 5 suggests a few lessons which we can use this year, including how to handle traditional GivingTuesday on Dec. 1, 2020.
A great deal of fundraising is hitting donors from all sides, and the election will only make matters worse. That is not a reason to cut back efforts, but it is a reason to search for fresh ways to ask: Use unconventional incentives, involve businesses or nonprofits in your messaging, use member (or parent or teacher or business or artist) endorsements, Zoom from your homes, have a telephone town hall.
Goals and matches matter. Much may be changing, but these two strategies seem to be as important than ever.
On-air fundraising by itself isn't enough; nor is digital by itself; nor is any single channel. One lesson from May 5 simply reinforces a lesson public media knows from pledge drives: An all-out campaign, implemented with gusto, will bring more success than a never-ending drumbeat of appeals.
In addition to a full summer of special webinars and distance-learning courses from Greater Public, we will hold a planning webinar with Giving Tuesday strategists before the fall, to help every station integrate and maximize the results from a day which is becoming important to many donors. Stay tuned.
Contributors to this blog post
More on the blog