Ten Ideas to Improve Your Email Strategy in the Next 12 Months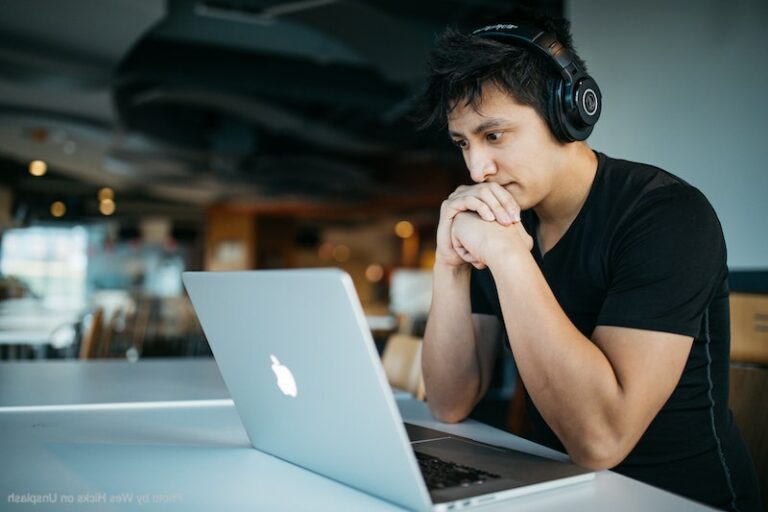 Email is one of the biggest opportunities in the digital space — and nearly every public media outlet could get more from their email strategy.
But many organizations struggle to figure out where to invest. Email touches every part of your business. It's a powerful tool for driving traffic, building reading habits, converting readers to supporters, and reducing churn. You can use it to get readers to events, or to deepen engagement among new readers. So where should you place resources in the next year to get the most out of your email strategy?
I'd suggest focusing on three key areas of any email strategy: What you send, how you grow, and how you drive revenue. Let's talk through 10 opportunities I think any public media organization can take advantage of.
1.) Think about new types of newsletter products to launch.
Readers expect more from newsletters than they did even two or three years ago. The inbox is an increasingly competitive space, with newsrooms, brands, and individual writers sending more curated or personalized emails. Simply delivering a list of top stories isn't enough anymore.
If you're trying to do something that stands out in the inbox, think about building a destination newsletter, which is a newsletter that's designed to be read in the inbox. (It might link out, too, but the main reading experience takes place in the inbox.) One idea here: Find a personality in your newsroom who could write their own newsletter — that could be a great way to deepen engagement around a voice readers love. Give them the chance to share stories or ideas directly with readers, and ask readers to write back so you can keep the conversation going with your audience. (A personal favorite in this category: Bite Curious, a weekly dining newsletter from San Francisco Chronicle restaurant critic Soleil Ho.) 
You could also try this with a member-focused newsletter — pick a senior leader within your org and have them send a monthly email to members highlighting news and behind-the-scenes content.
Another idea: Consider launching some sort of alert. This could be a breaking news alert, but it could also be an alert designed to build habit with readers. For instance, at The New Yorker, one of our most successful newsletters was an alert we sent out every time we published a new crossword puzzle. We were new to the crossword space, so the newsletter served as a great way to remind readers to come back and play that week's puzzle.
2) Experiment with short-run newsletter products.
Not every team has the staff or the time to launch a newsletter that goes out every day or every week. But there are other options out there for you, too.
One is to launch a pop-up product, which is a newsletter that exists for only a brief window of time. I've seen some great examples of these recently, like Grist's The Burning Issue, which covered wildfire season in the American west, and The Philadelphia Inquirer's Down the Shore, which is covering summertime activities on the Jersey Shore. These newsletters exist for a few months, but then disappear after a few weeks. If there's a big thing happening in your area, maybe there's an opportunity to build a pop-up designed to cover it.
Another option are Courses, which also exist for a brief window of time — anywhere from five days to a few weeks — but are designed to be more evergreen. Readers can sign up today, tomorrow, or a year from now, and they'll automatically start getting the Course. (You'd set this up in your email service provider much like you'd set up a welcome series.) These are great ways to teach readers a new skill, habit, or lesson over the course of a few emails. A few great examples: WBUR launched Cooked, a course designed to teach readers how to eat more sustainably in New England, and Oregon Public Broadcasting launched Timber Wars, a seven-week-long podcast built around a 20th century environmental conflict. A Course requires a bit more work up front, but once it goes live, it can continue to grow and engage new audiences for years to come.
3.) Improve your sign-up pages.
This is something nearly every public media outlet can improve upon. Make sure there's a single page — typically at a URL like yoursite.org/newsletter — where readers can sign up for multiple newsletters. Make sure you tell readers how frequently they'll receive the newsletter, and if it's a daily product, tell them what time of day they can expect it. Show the product, either through an image on the page or by linking to a sample newsletter. And don't forget to add social and search-friendly copy to these pages. If a reader sees a promotion for a newsletter on Twitter or searches for it in Google, you're going to want them to see a clear call to action to subscribe right there in the headline.
4.) Add newsletter promotions to your header, navigation, or footer.
Make sure there are links or sign-up boxes in the spaces that show up on every page of your site. Maybe in your header or nav, you want to link back to that sign-up page, or add an email icon to the list of social icons on your site. In your footer, pick your flagship newsletter, and add a sign-up box and CTA right there. Many of the public media outlets I work with see several thousand new sign-ups per year alone from these promotional spots.
5.) Make sure there are CTAs to subscribe on your story pages.
The single most important place you can promote a newsletter is on your original content. There are a few ways to tackle this. You can have a fixed sign-up unit, maybe on the right rail on desktop or at the bottom of stories on mobile, to make sure that readers see a CTA to subscribe whenever they read a story. Or you can try using a pop-up on story pages to convert readers as they scroll. If you go the pop-up route, make sure you optimize first for reading experience, and then for sign-up conversion. Try showing the pop-up after a certain scroll depth (30% is usually a good starting place) or time on site (10 to 15 seconds on a story).
6.) Test out paid acquisition.
Lead generation units on channels like Facebook can be an effective way to quickly grow your audience. Start small with your budget — may just a few hundred dollars to start — and test out different combinations of copy and images to see what drives the best results for you. A year or two ago, a newsroom might have been able to acquire a new email address for a dollar, but now you might expect to spend $2 or more for an email, so budget accordingly.
Make sure you monitor the engagement on these subscribers, and see whether or not they eventually become members or donors. Understanding the lifecycle of these subscribers is crucial to understanding whether paid acquisition is a good investment for your organization.
One other opportunity here: Think about other local organizations that might have a sizable email list, and see if they'd be willing to allow you to advertise your newsletter in their newsletter. These in-newsletter advertising opportunities often bring in more loyal audiences than those acquired via other channels.
7.) Test out one-off emails to drive revenue.
So many organizations wait until their big annual campaign to ask readers to give. But the best-in-class newsrooms are always in fundraising mode. I'd recommend starting small, like with a handful of one-off emails, sent during months when you're not doing a massive campaign. Two ideas here: 1.) A note from a member of the staff in which they share their story or something they've worked on recently, and then attach a note to give; or 2.) An email after your organization wins an award, announcing the big news and asking readers to give you so you can continue to do more award-winning work like that.
8.) Build CTAs to support your org into your newsletters.
Every newsletter you send is an opportunity not just to share content but to potentially get that reader to support your work. So add calls to action into your newsletters. You could try something as small as a donate button at the very top of the email or in the footer, or maybe you want to build a house ad that drives people back to your site to donate. Maybe you want to add a note in an intro nudging a reader to support, or maybe you'll try thanking recent donors or members within the newsletter — and then asking others to join them. Whatever you do, remember: You never know when a reader might choose to support you, so make sure every email you send makes it easy for readers to give.
9.) Think about ways to improve your annual campaigns.
Every public media outlet I work with has at least one big annual campaign — I certainly don't need to tell you about the importance of these campaigns! But here's one tip: As you build out your next big campaign, make sure you add in what I call "milestone emails." Those are the emails that let readers know how far into the campaign you are ("We're halfway there!" or "We've got 48 hours to go!"). Those sorts of emails are really strong compliments to longer emails from staff, and they often drive significant revenue. One more idea: Make sure you email readers to say thank you at the end of the campaign. Those thank you emails always lead to an additional bump in revenue.
10.) Don't forget about opportunities for ad revenue.
Many public media outlets are so focused on reader revenue that they forget about opportunities for ad revenue, too. I'll list a few ideas here: If you're just getting started with in-newsletter ads, think about implementing third-party ad tools, like Broadstreet or Jeeng, into your emails, to make it easy to build in ads. If you've got a larger list, think about selling native ads — many local newsletters are able to sell these for anywhere from $20 to $40 for every thousand readers who open emails. (It's not uncommon to see local newsletters who are able to charge more than $1,000 for an advertiser to be the featured sponsor of a newsletter — and that's just for a single email!) Or if you want to start small, think about adding classifieds, event listings, or job listings to your newsletter. Those might sell for anywhere from $50 to $150 per listing, with several listings in a single newsletter. Your newsletter might be able to bring in several thousand dollars per month in additional revenue just by adding in these advertising opportunities.
One final thought: Keep testing and trying new ideas. Email can be a tremendous asset to your organization, and by investing in all parts of your email strategy— editorial products, growth opportunities, and revenue strategy — you'll be able to get even more out of email in the year ahead.
Contributors to this blog post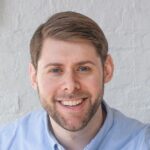 More on the blog