There Is Joy in Equity Work!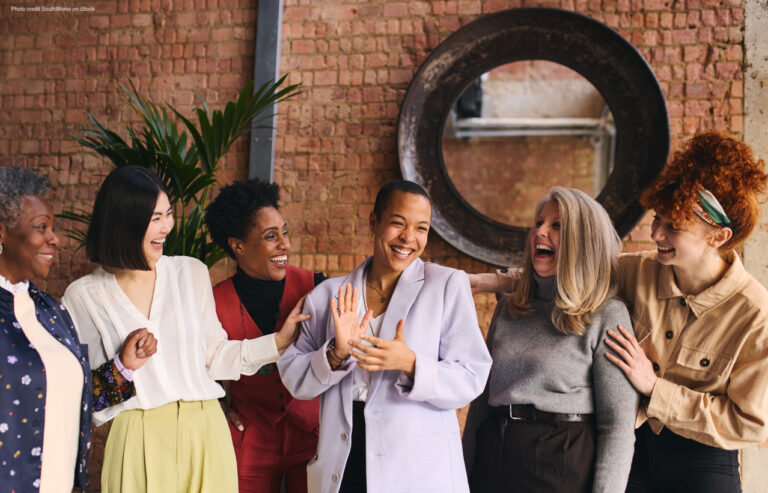 Picture this, the incomparable Marley Dias, the young activist who founded #1000BlackGirlBooks, is waiting offstage to open the 23rd Annual Dr. William G. Anderson Slavery to Freedom Lecture Series. This historic Michigan State University event frequently features icons of the Civil Rights Movement. Marley is the youngest guest speaker of the series. As an audience member, I am overjoyed to hear this dynamic young woman speak for several reasons. The first being that she is a change agent for equity. Second, we represent the same mission to advocate for diverse books for children that provide "windows, mirrors and sliding glass doors." Marley began her quest for better representation in children's books as an eleven-year-old and went viral with her accomplishments. She is now nineteen and a force to be reckoned with. 
The energy in Wharton Center's Pheasant Auditorium is electric as young people take their seats to hear Marley drop wisdom like rhymes on a viral mixtape! As a fangirl, well beyond the intended audience age, I try to keep my enthusiasm in check. However, there is a small voice inside pressuring me to whip out my public media credentials after the program to claim the first photo-op with Marley. I resist.
Marley Dias is the full package, profoundly intelligent, and wise beyond her years as she wields solutions to tough societal issues like Okoye wielded her spear in Black Panther. As a current Harvard University student, she's giving that institution a run for its money as she continues to challenge disparaging policies and exclusionary practices rooted in racism. Her brilliance is balanced with a rare honesty about her personal struggles with anxiety and body image. This is surprising to me, seeing she is supermodel gorgeous, towering near six feet and still bold enough to wear four-inch chunky platform heels that make her even taller. Marley is here to remind the young and, in my case, refined and turning fifty in May, how powerful it is "to be young, gifted and Black." 
As I'm settling into this message, another young creative is introduced to sing the Black National Anthem, "Lift Every Voice And Sing" with words by James Weldon Johnson and music by J. Rosamond Johnson. Before I can stand as I was taught as a child in my Detroit public elementary school many years ago, a syncopated squeal rises from the young audience members. They buzz about how they recently learned the words and the song's significance. They are thrilled to lift their voices in homage. We rise together and sing. I notice how strongly I feel a sense of pride and collective joy with these young people, despite the decades of age that separates us. 
According to Webster's dictionary, "joy is defined as an emotion evoked by well-being, success, or good fortune or by the prospect of possessing what one desires: delight, the expression or exhibition of such emotion: gaiety: a state of happiness or felicity: bliss as great pleasure and happiness." 
But joy is often left out of society's reckoning with race relations and equity work. 
I get it. Racism is ugly and degrading on both sides of the experience. It rots the core of our humanity from within. Microaggressions, blatant bias, false hierarchies, stereotypes, police brutalities, lynching – all devoid of humanity.
The Transatlantic Slave trade, the Trail of Tears, the Japanese Internment Camps, and targeted mass shootings at LGBTQI nightclubs in Colorado and Florida remind us that we are far from overcoming. And because these truths are ugly and painful realities of our blight, there is a more recent push to move on, get over, move beyond diversity, equity, and inclusion initiatives within organizations. I've witnessed – as a member of boards, collaboratives and networks – a dismantling of supportive DEI practices more than a dismantling of racism. Perhaps leadership believes we've all learned enough about how to be inclusive, equitable and anti-racist and there is no need for continuing these conversations. This is a warning for us to press onward. 
I'm afraid that the stench of weariness will impede progress. How shameful if our motivation to continue expanding equity work is another dead black body, brutally murdered, on repeat for all the world to witness and analyze. I want to challenge public media to highlight the joy found in every culture, every community, and in every aspect of diversity. I want to encourage us to infuse joy into this effort, so that the work remains. Balance the narrative of equity with joy. Archbishop Desmond Tutu, states in The Book of Joy, "Discovering joy does not save us from the inevitability of hardship and heartbreak. As we discover more joy, we can face suffering in a way that ennobles rather than embitters. We have hardship without becoming hard. We have heartbreak without being broken." 
Joy can guide us toward light amid darkness while propelling us towards social justice. According to Brené Brown, "The power of collective joy can transcend division. The more we're willing to seek out moments of collective joy and show up for experiences of collective pain—for real, in person, not online—the more difficult it becomes to deny our human connection, even with people we may disagree with. Not only do moments of collective emotion remind us of what is possible between people, but they also remind us of what is true about the human spirit: We are wired for connection." 
Picture this: a young native college student bursts into my office ready for her first day as an intern with WKAR's education team. She nervously participates in small talk until I ask how her weekend was. A light radiates from her that fills the space. She beams while sharing her first experience at a traditional Pow Wow hosted by the university. She gushes over the new community she's connected with at the event. While observing her body language, she mimics a childlike posture. This makes her smaller to allow her memory and the retelling of the Pow Wow to enlarge. Her expansive joy lifts her like a balloon floating back in time to the moment she discovered acceptance. I am not Native or Indigenous, but I understand how joyful it is to find one's community and place in the world, and I rejoice with her. 
When the joy of any group of people or any single community is honored in storytelling, our collective humanity is preserved. We are all weary of the trauma that infringes on our joy, and when asked how long we will have to continue to make room for dialogues, training, and conversations that center racism, bias, and prejudice; I look to Dr. King. In his speech of March 1965, "How Long, Not Long," he reminded, "that there are still difficult days ahead, dark days, but the arc of the moral universe is long and bends toward justice." Public media must continue to show the way toward equity by keeping our hands to the plow while using joy as fuel. This prescriptive is necessary for scale and sustainability. I believe joy can reenergize us to continue to fight for a brighter day. Efforts to analyze, inform and eliminate systemic prejudicial practices and policies require fortitude and longsuffering, but participating in collective joy – including across lines of identity and experience – guarantees a growth mindset. 
Picture this: The WKAR education team is invited to participate in an international festival, at a public school, in a district that has experienced racial tensions. The event promotes inclusion, and the celebration of diversity. The planning committee is intentional about showcasing cultural traditions and inviting families from across the district to attend. This expands their reach. My education team recognizes PBS KIDS' Luna and her adventures "all around the world" are a perfect match. Attendees select a book, complete a Let's Go Luna activity and take photos with her standee. Luna is a big hit. 
Families from over fifty cultures and nationalities share cultural dishes, and perform traditional dances and songs. The school is bustling with cultures from around the globe. I'm drawn to the traditional attire worn by several South Asian children, who identify as Indian, Iranian, and Pakistani. They are giddy with anticipation for their contribution to the event. Three sisters dressed in traditional lehenga-choli perform a celebratory dance. They radiate pride as they giggle their way through the standing ovation and local television interview. I am moved to tears by their joy as they speak of their appreciation to share their traditions with the community in a public gathering. 
A characteristic of community is the ability to share in collective joy without being the initiator or center of that joy. Allowing that which brings others great joy to inspire us can build resilience when times are difficult. This can be done without onus, appropriation, or inauthentic performance. Think of a concert or sports championship that allows people from varying backgrounds, races, and cultures, to celebrate a joyful experience without active participation in creating the experience or being the center of the experience. The joy isn't lessened by not being the center or initiator, but permeates an enduring collective strength. When others' experiences are centered (not tokenized or commodified) the joy radiates endurance. Let's be proactive in witnessing, sharing, and experiencing moments of joy as a station, while continuing to dismantle racism in every aspect of public media. 
Happy Learning, 
Mrs. Pizzo
Contributors to this blog post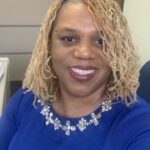 More on the blog