Corporate Support Practices at WXPN Built Success Through Pandemic and Beyond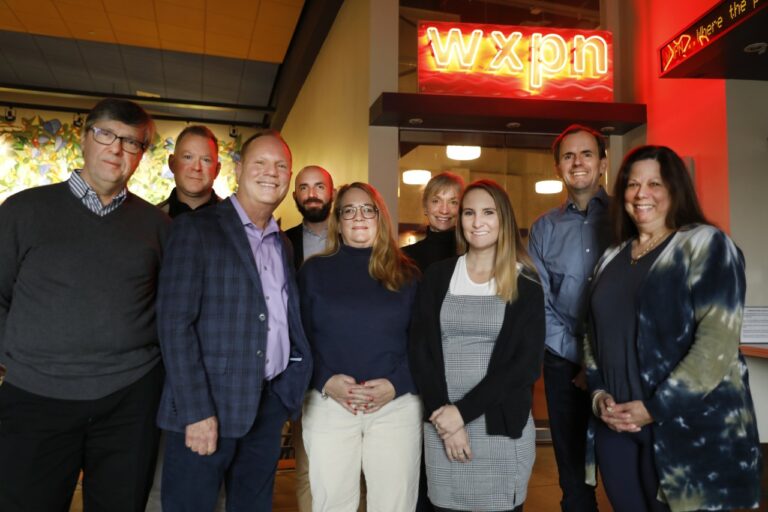 While the business effects of the COVID-19 pandemic are not yet in the past, many corporate support professionals will never forget the feelings of chaos and bewilderment that they endured in 2020. Massive overnight cancellation of sponsorships, inability to prospect face-to-face, concern about clients' wellbeing, loss of commission and livelihood, and the isolation of experiencing it all at home, away from the familiar support of their team. 
It was a hard year that required hard work.
For Philadelphia's WXPN, a triple-A station whose sponsorships included many events and live music, fiscal year 2020 was on pace to overtake the previous year's corporate support revenue by nearly 15 percent when COVID lockdowns hit. With no affiliated NPR News service to lean on, the XPN corporate support team doubled down on practices that had been working for their team: Strong communication, innovation, use of storytelling, and partnership. In FY22, the team brought in $3.1 million in sponsorship revenue, a 63% increase from the tough COVID year that preceded it. FY23 has continued the year-over-year growth that was interrupted by COVID with 21% growth in sponsorship revenue during the first half of the fiscal year, relative to the previous year. Here's what's working at XPN that can serve as inspiration for any public media corporate support team.
During the Pandemic, We Trained Together
WXPN Senior Business Support Representative, Suzy Swartz, remembers 2020 feeling like a lot of crisis management.
"It's a bit of a blur," she recalls. "We didn't know what was happening or what was going to happen, but we really did come together as a team."
Teamwork was one of several strategies embraced by WXPN Director of Underwriting, Tom Interrante. The station guaranteed sales reps an annual income based on an averaged salary from the past three years in order to make up for lost commission. Interrante says that investment in human capital boosted morale and made them feel valued. He also made it a practice to meet with each of the seven XPN sales reps every single day. "I wanted to make sure no one felt alone," he explains.
"I also encouraged everyone to have accountability partners during the pandemic," he adds. Partners could ask one another if they'd made contact with a prospect or client, and collaborate to solve problems. "[With my partner] I could say 'I cannot move this buy along, do you have any ideas?'" Swartz elaborates.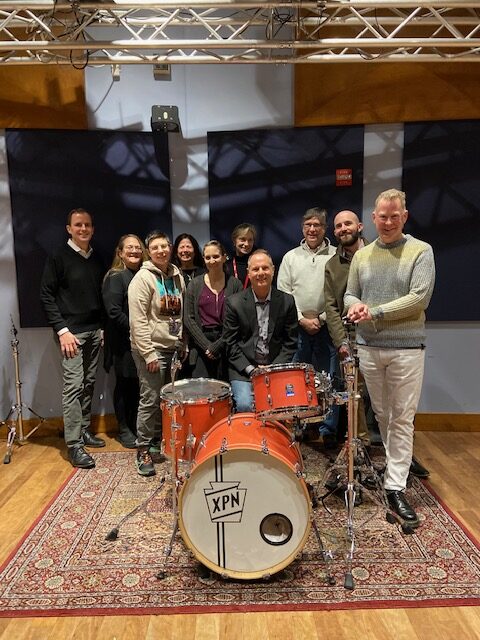 WXPN corporate support staff in station studios.
Strong communication with clients was even more important. Live concerts and events had ceased. Museums were closed. Hospitals that were promoting heart scans had beds full of COVID patients. Travel plans were grounded. "Half of my revenue came from concerts and events," recalls WXPN Sales Representative, Wes Bower. "It was tough." Like most underwriting teams, WXPN reps had to become experts in new business segments.
Bower, who's based outside Philadelphia in Harrisburg, focused on the changing needs of clients in his region. "People wanted to travel but needed to be outside, and the state had grant dollars that could go toward sponsorship," he explains. "I got some leads in neighboring counties in Maryland and started calling. I didn't get the sense they were getting much contact from sales reps; you can sometimes tell by how quickly they take your call. Maryland is close to me so I could travel there when I needed to." From lead to call to visit to buy, Bower and his colleagues built regional tourism as a new segment for the station from scratch. 
Aristotle in Sales Meetings
Finding new segments wasn't new for XPN reps; Interrante has a habit of asking questions about longstanding practices that he thinks could be improved. Back when the station had no automotive sponsors, he asked about it. "[I was told], 'They don't advertise with us so we don't call them,'" He countered:  "But 30,000 members must drive." 
Interrante calls this prospecting like a commercial radio station. It has led to sponsorships with BMW, Mini, Subaru, along with HVAC and home improvement companies, K-12 and higher education, and many more. In order to sell sponsorships in new segments – or to any new client – reps must know how to talk about the advantages of public media. 
"Clients don't necessarily know who we are, and marketing people are often not familiar with the station," says Bower. "Media can be hard to sell. But Tom [Interrante] encourages us to cast a wide net [beyond the] typical public media categories. We do a great job of creating excitement about the station and conveying to clients why it's a good fit for them. You have to tell the story of public media." 
In most media environments, audiences think ads are disruptive. XPN reps help prospects understand that, due to the Halo Effect, public media listeners and viewers actually appreciate sponsors. "Listeners love XPN. We're part of their lives," Bower says of the story he works to illustrate for prospects. "When [listeners] hear [sponsors], sponsors are part of the fabric of the station."
Being thoughtful about storytelling is another strategy that Interrante deems essential; reps train themselves to focus on story in every sales conversation. "We make them part of the narrative," Swartz says, referring to prospects and clients. "We make it passionate for them, back it with logic, and this speaks to our credibility as a radio station." 
New staff members have been surprised to hear talk of Aristotle in sales team meetings. "We talk about ethos, pathos, and logos," Interrante explains, in reference to the strategies for persuasion described by the ancient philosopher in Rhetoric. Interrante has trained his team in how persuasion happens as part of storytelling. "And we practice it to get better at it," adds Swartz. Interrante notes that, "stories are how we remember, we tend to forget lists and bullet points."
"We joke that Aristotle must have been a great salesperson," says Interrante.
The backdrop to the team's constant training, client communication, and collaborative culture is Interrante's leadership approach that seeks to integrate his team's efforts throughout the organization. "Traditionally, NPR stations cultivate everyone to help maximize membership," Interrante says. "At XPN, all departments have done that for corporate support as well."
Approximately 35% of WXPN's revenue comes from corporate support and Interrante attributes that in part to what he calls "everyone rowing the boat in the same direction."
"We don't stay in our own lane," Interrante says. "I believe in getting in other [departments'] lanes and inviting them in ours as well. I believe in having everyone aligned." 
Corporate support has partnered with programming to develop many new assets, like sponsorships for an eight day on-air A-Z 90's Countdown that, along with spot buys, brought in well over $90,000 in revenue this year. "These are crown-jewel marquee events that give us a story to tell to clients," Swartz says. "Tom has collaborated with programming to get those assets for us to sell." 
The collaboration is rooted in relationship-building. "I believe in managing by walking around," Interrante says. "It's old-fashioned, but if I want to talk to our  PD, I may just walk over and say, 'Do you have a second?' That's how my staff does it too, internally and externally. You can use relationships to get something done that may not have been done in the past. The key is not asking for too much and being a true partner. We have a tremendous programming team and we collaborate very well with them."
True partnership requires mutual trust. Interrante says he focuses on what's best for the organization, not just his department. "I'm not the type of sales manager who will push for everything if it's not the right thing to do," he says, like when the station programmed its first Rock Block Weekend. "Some asked if we could sponsor it, but I said let's just let it breathe. That's what's in the best interest of the organization." 
"Plus," he adds, "When I do ask 'Can I do this?' [the PD] knows I need it and it's for significant revenue and in the best interest of the station."
It's also why corporate support has not pushed to increase the number of on-air spots each hour. "We have four spots an hour and most sales managers would want more," Interrante says. "I don't want more. Our time spent listening (TSL) is very strong and a main reason is because we only run four spots an hour. We're exclusive, unique, and powerful [because the spots] are a showcase island. The sales team is really confident about the value of their assets. I don't want to tinker with that."
Interrante attributes this focus on balance to his roots in commercial radio and a respect for public radio's mission. "Not everything from the 'dark' commercial world is bad," he contends. His goal is to take the best from each and leave the rest aside. 
For the sales team, it's both partnership and accountability that make their work feel rewarding. "We were led through the pandemic with empathy," Swartz says. "But we were also focused. [We learned] how to be agile, work on soft skills like being mindful and active listening, and how important dynamic communication is to the sales process. [Interrante] insists we tell him what he needs to hear, not what he wants to hear. That creates psychological safety in our department."
"We work hard, and we laugh. We really enjoy each other," she adds. "I always say I love being a part of this team and the culture we've collectively created."
Contributors to this blog post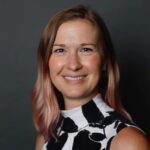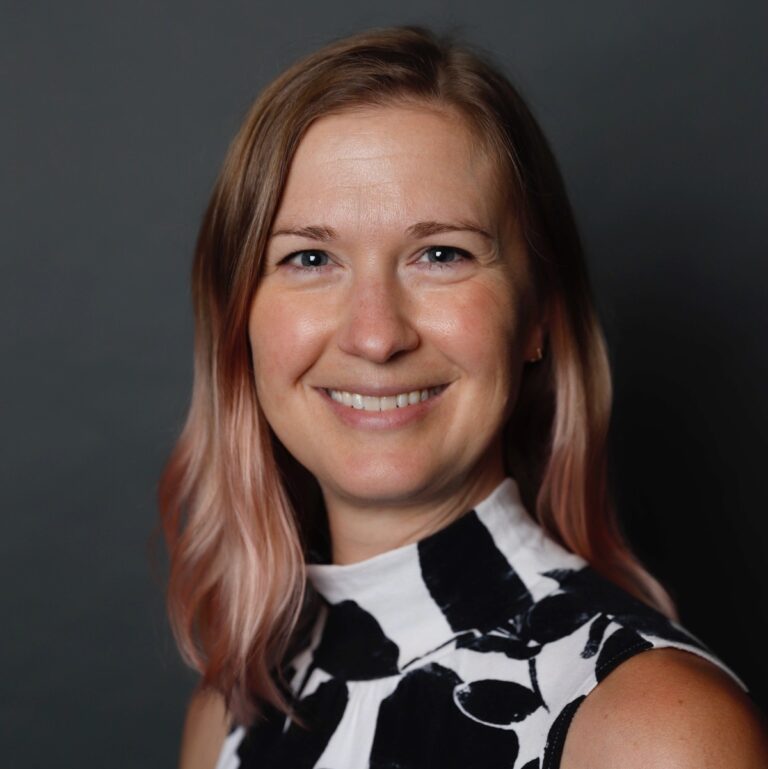 More on the blog