Intentional Inclusion: Public Television Can Be More than a 'White' Space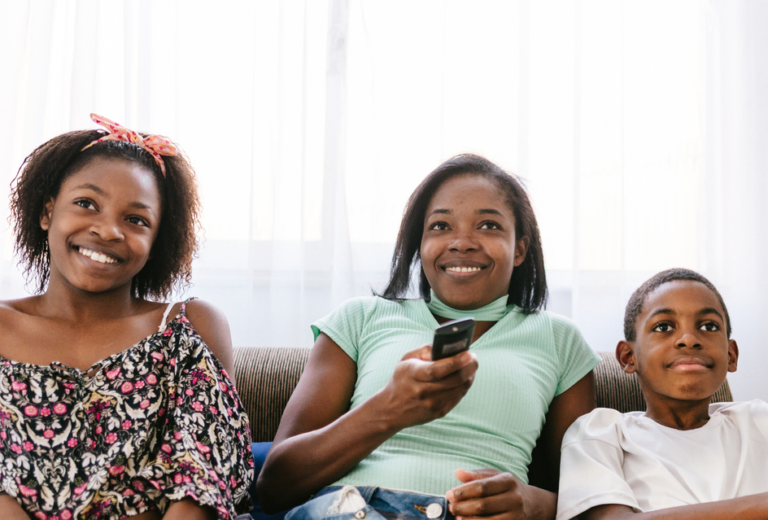 For as long as I can remember I have loved PBS. I was a precocious creative and a deep thinker from an early age and PBS helped foster my intellectual development. I'm positive Sesame Street played a big role in my ability to read by age 3. But it wasn't just the children's programming that I loved, because as time marched on and I developed from toddler to child to adolescent and young adult, PBS was always a favorite station for me. Unfortunately, this has not been the reality for most being served by Public Broadcasting Stations across the nation because of programming that has failed to include broadly diverse experiences from local, national and global perspectives. Even today, far too many black and brown folk perceive, with good reason, Public Broadcasting stations as "white spaces" and this continues to impact expanding audiences and increasing donor dollars. Hopefully, after reading this, public media professionals will make greater strides toward intentional inclusion in our programming and organizational cultures. 
I grew up in the city of Detroit during one of its most violent times in history due to the crack epidemic. During these years DPTV programmers selected content that shed a light not only on Black America's challenges but also legacies of beauty. I loved watching DPTV, and didn't realize at the time that it was because I was watching programming that encompassed the wholeness of the human experience, and allowed me to analyze its complexity without predetermined judgment. I can distinctly remember when I first saw the PBS documentary, Eyes on the Prize, it was 1987 and I was 13. "Produced by Blackside, Eyes on the Prize tells the definitive story of the civil rights era from the point of view of the ordinary men and women whose extraordinary actions launched a movement that changed the fabric of American life and embodied a struggle whose reverberations continue to be felt today. Eyes on the Prize is the most critically acclaimed documentary on civil rights in America." 
Although I had the privilege of learning about the Civil Rights Movement from my many black teachers in the Detroit Public Schools I attended; this documentary made the movement come alive for me. I connected with the people and their struggles and wanted to learn more. 
Fast forward to 2016 when I viewed The Black Panthers, Vanguard of the Revolution and felt the same way. Directed by the prolific Stanley Nelson, it was "the first feature-length documentary to explore the Black Panther Party, its significance to broader American culture, its cultural and political awakening for black people, and the painful lessons wrought when a movement derails." I was mesmerized at how the story was beautifully balanced in honesty. Even with the complexity of the Party's motives and outcomes, there was a distinct care in telling the story from within the Black culture. I had seen several films about the Black Panthers in my life and career as a history teacher, but the care with which Stanley Nelson produced this film connected me to the people and the cause in a holistic way. Far too much programming includes people of color but fails to embrace their full humanity. Instead, it reduces their complexity and extracts portions of lived experience that can devalue them because the perspective is filtered through a white lens or racial bias. This type of production creates harm. We've experienced this far too often in mainstream media including PBS. 
Yet the list of films, documentaries, series, digital shorts, and local programming that have galvanized my continued support and engagement with PBS is long. Ramona S. Diaz's Motherland, PBS Utah's We Shall Remain, Maria Hinojosa's America by the Numbers, Marcus Samuelsson's No Passport Required are a few that immersed me in the complexity of people, culture and politics experienced around the globe. Vivian Howard's A Chef's Life raises several questions about the Old South, while introducing me to a South I long to know more about because I know I will discover more about myself. 
This is my PBS! Yet we as PBS professionals falter in our ability to clearly define and represent our programming's inclusiveness for everyone. Too few stations air curated content that represents the full spectrum of BIPOC diversity, and we too often hold up programming that isn't inclusive as the iconic examples of PBS. PBS has historically failed to ensure equity and inclusion were at the forefront of programming strategies, and lack of inclusive programming is still a constant discussion at PBS Annual and NETA conferences. PBS has much work to continue, but with intentionality, we can offer programming and represent our mission so we can welcome broader audiences representing the full and complete spectrum of society. 
So how do we move beyond public media's reputation as a predominately 'white' space to what this black girl from Detroit knows it is: media that creates community for everyone. We must:
cultivate inclusivity with intentionality

radically prevent othering 

establish a commitment to cross-departmental collaboration 
These three strategies will cause gains in viewer and listener expansion. We cannot afford to leave it to chance because we carry too much history of exclusion, and the market is too competitive. Public Broadcasting stations have historically limited who has access to the power and privilege of having their stories seen and valued. Access and opportunity are ours to give. 
When cultivating intentional inclusion, CEO of The Diversity Booth, Inc; Amber Booth-McCoy writes in ForbesWomen, "In essence, intentional inclusivity is moving from asking 'Who's at the table?' to asking, 'Who's not at the table that needs to be?' and 'Did they get the invitation with detailed directions to the table and upon arrival a chair and a microphone?'" She goes on to explain, "True allyship seeks to fortify/amplify voices or work already in existence. An ally is essentially a cultural diplomat, there to provide access to resources, information, and/or spaces that may have previously been unwelcoming. Once you make room at the table, pass the metaphorical microphone to the new attendee." When hosting screenings, forums, family community events, ask what organizations, groups or community members aren't regularly in attendance and seek them to invite, partner and collaborate. 
"Othering is not about liking or disliking someone. It is based on the conscious or unconscious assumption that a certain identified group poses a threat to the favored group. The attributes of who gets defined as Other differ from place to place, and can be based upon race, religion, nationality, or language. It is not these attributes themselves that are the problem, of course, but how they are made salient, and how they are manipulated," writes John A. Powell, director of the Haas Institute for a Fair and Inclusive Society at University of California, Berkeley. Station personnel must ask themselves the tough questions about their inclusive or exclusive practices. For example, "do we feel highlighting a greater number of programming about BIPOC experiences will alienate or threaten our largely white donor base?" If so, strive to challenge that belief at all levels of the station. Even establishing a community advisory group can help gain programming insights. 
Cross-Departmental Collaboration
Finally, establishing a commitment to cross-departmental collaboration can increase audiences and promote intentional inclusion because it provides an inherent check and balance. I'm proud to write that this is evident at my own station, WKAR Public Media in East Lansing, Michigan. This practice is demonstrated in numerous ways across the organization. It can be seen as simply as inviting the social media team to programming meetings so a campaign can specifically target underrepresented groups to watch programming specific to their experiences. Just remember no group is a monolith. 
As director of education, I'm constantly in the community supporting direct family engagements. Therefore, when a mom says, "Hey WKAR changed Molly of Denali from the dinner prep time to later in the evening. Now I can't get the meal to the table as easily, because my little one stays upset about not watching Molly." I can share this information with the programmers, and they simply say, "We'll switch it back." Now that's intentionality. 
As public media professionals, we carry enormous responsibility. NextGen TV, ATSC 3.0, interactive Passport, and PBS KIDS attracts over 4 billion streams across digital devices each year. This reach points to the emphatic need and ability to dismantle white supremacy using our programming and reputation. The commitment to intentional inclusion, recognizing demographic changes as positive with organizational practices that model belonging and bridging, plus cross-departmental collaboration can support all stations in becoming "my PBS"; media that creates community for everyone. 
Happy Learning, 
Mrs. Pizzo
Contributors to this blog post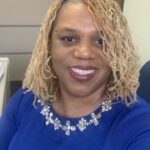 More on the blog