My Biggest Takeaway from PMDMC Came From Our Airport Driver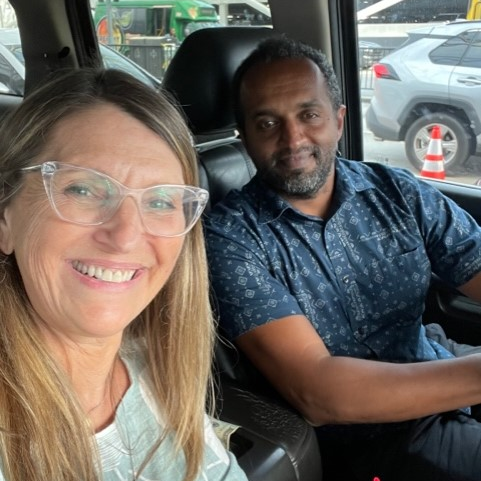 I arrived in Atlanta for PMDMC eager to learn how my peers are successfully raising underwriting revenue in 2023. My last conference was in 2018, and I was ready for some new perspectives and ideas. 
What I got was far more powerful and did not come from a public media professional. 
PMDMC kicked off with WABE's Rose Scott interviewing former Spelman College president and lifelong advocate for education and justice, Dr. Johnetta Cole. I admired Dr. Cole as she shared her experiences and perspective, but what moved many of us to tears was Dr. Cole's admiration for our work. 
 "What is happening in our country is bringing me to my knees," said Dr. Cole. She spoke of the importance of a free press in maintaining our democracy, and ended by asking us to stand and then thanked us for the work we do because it is so very important and necessary. 
I went to PMDMC to learn more 'hows' and was given a powerful reminder of 'why'. 
For the Vermont Public crew, our time in Atlanta ended with another 'why'. We asked the hotel to secure us a ride to the airport rather than risk finding a cab that could fit all five of us.  
When our driver, Kimo, arrived, I called shotgun and noticed his radio was tuned to WABE. When I mentioned it, he told us he not only listened, but that he's a sustaining member.  
In hindsight, the response that evoked from a car-full of public media folks still riding a conference high was probably a little over the top, but he seemed to appreciate it. 
Once he learned we worked for public media, the drive to the airport was non-stop conversation, but first there was a quick detour. Right before we were about to pull on the highway to the airport, Kimo learned that not everyone in our group had made a visit to see Dr. Martin Luther King's house, church and memorial. 
He asked when our flight left, confirmed we had plenty of time, then took a detour to give us a history lesson on Dr. King and Atlanta's role in the civil rights movement as we drove through the Sweet Auburn neighborhood. 
Back en route to the airport, our conversation turned to public media.  
After admitting he has a little crush on Lakshmi Singh and letting us know he also watches PBS's Frontline ("There is NOTHING else like it on television. Nothing!") Kimo talked about how important public media is to informing citizens of the truth, and his concerns about misinformation and echo chambers.  
"What is the future of media?" he asked. "What happens if you go away?"
He told us he gives tours of Atlanta to hotel guests and has learned to be aware of how he points out the CNN headquarters. 
"Sometimes people say, 'Keep driving. That's fake news.' and sometimes they ask to get out of the car to take a photo of themselves flipping off the CNN sign." 
When we arrived at the airport and settled our bill, I told him, "You asked what happens if we go away. We're here because of you. Because you support us. That's how you keep us from going away." 
As Kimo unloaded the last of our luggage, we thanked him and again applauded him as a member of his public radio station. What a gift to end our conference this way, connecting with someone so kind and thoughtful, who depends on what we do and supports our work. 
As I think of my biggest takeaways from the conference, it's the 30 minutes we spent with Kimo that comes to mind.
Hearing how to pitch to car dealers, how to sell sponsored content, and how A.I. can be used to create spec spots and prospect emails was valuable and thought-provoking, but these could be topics of any media sales conference. What makes our work different is our why. 
Our underwriters aren't just getting their message out to our audience; they are helping inform and sustain a more engaged citizenry. 
Underwriters don't just reach our desirable demographic; they are assuring access to accurate, trusted news and information.  
Underwriters aren't only strengthening their brand; they are helping provide safe, quality education and entertainment for our children. 
As you put together your next pitch, as you talk to an underwriter about renewal, don't just think about the 'how'. Remember to talk about the 'why.'
Keep up the good work, friends. It matters. 
Contributors to this blog post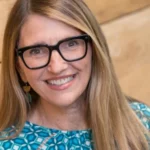 More on the blog