WUKY Sponsorship Grants Aim to Build Audience and Promote Diversity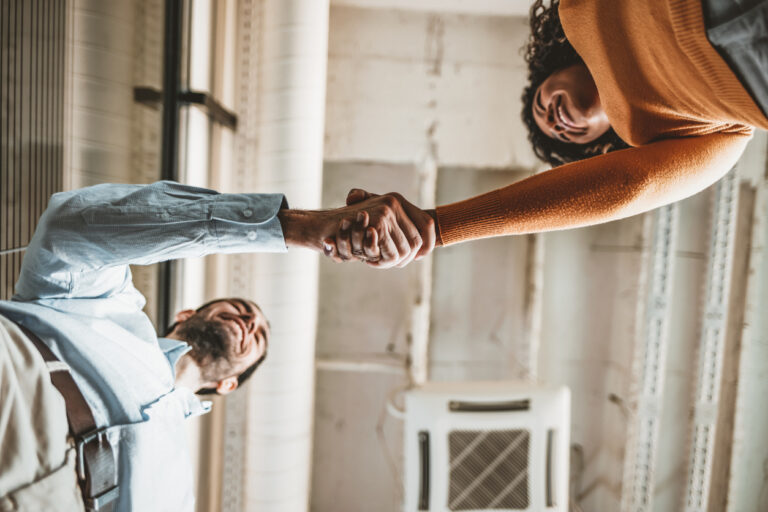 In the winter of 2021, General Manager Tom Godell of WUKY in Lexington, Kentucky found himself reading an article about a commercial television station in nearby Louisville that was giving marketing grants to area Black-owned businesses to advertise with their station. "I thought, why aren't we doing this as public broadcasters?" Godell recalls. "It blew me away that a commercial station, that's all about making money, was giving away advertising worth $100,000. We've been talking about diversity for 20 years, we should be doing this."
Godell used the commercial station as a model to launch the WUKY Small Business Marketing Award, a series of grants that allow organizations without historic connections to the station to run sponsorship packages on WUKY. 
WUKY's license-holder, the University of Kentucky, had legal concerns about awarding grants based on race, so the station defined eligible grant recipients as "small, locally-owned for-profit businesses and nonprofits" in surrounding counties, "with an emphasis on organizations that target underserved communities in the region."
Godell created a diverse selection committee including himself and three community members, with the hope of building greater community involvement in the committee in the future, as well as partnership to help sponsor the grants. The 2021 committee selected two for-profit and two non-profit grant recipients: Base Here offers memberships for flexible workspaces; Go2Girl helps qualifying businesses obtain diversity certification in order to grow business; Surgery on Sunday provides surgeries at no cost to uninsured or underinsured individuals; and Independence Place empowers people with disabilities to live independently and experience community inclusion. All of the grantees were new to WUKY.
A Benefit to Both Station and Business
The first round of awards granted created four new underwriting client relationships. Each organization required a needs assessment to determine what was best for their business, and identified their desired mix of digital and on-air components. 
That mix was heavily weighted toward on-air in the past, but Godell saw the grants as an opportunity to train himself on the products they could offer for digital sponsorship as well. 
"We're making the transition to Grove [CMS] which changes what we can offer on the website," Godell explains. "This really helped me to learn the metrics. For those of us new in the digital arena, it's a great way to test these things out to get feedback from clients when you start sending out data."
"[The grantees] hadn't done radio sponsorship before," Godell continues. "So it was education for them too, and an opportunity to reach an audience they may not have contacted before. For the nonprofits specifically, it's an opportunity to reach new donors. For example, Surgery on Sunday could reach new medical volunteers to help with procedures."
The cost to sponsor public radio can be a barrier for many small businesses. But an opportunity to try it out can also provide proof of the value of sponsorship. For at least one of WUKY's award-winners, the sponsorship relationship will likely continue. 
"The business said, 'We should have been doing this all along,'" Godell explains.
There's also the hope that new client relationships can go beyond the obvious transactional benefit for each partner and serve the larger community. 
"We've always gone to lawyers and educators and white-owned businesses," Godell explains about their past underwriting relationships. "We're working on all forms of diversity: programming, staffing, sound, supplier and membership base. But one of the things that had me puzzled was how do we diversify underwriting?"
Godell believes that everything WUKY does should strive to represent the Lexington community.
"Why shouldn't we also reflect the businesses in our community on the air?" He points out. "We want all listeners to hear themselves on our air, including in underwriting."
The 2021 grants were just a start and admittedly didn't represent the diversity Godell hopes to achieve. 
"The one disappointment I have is that all of the organizations had white leadership," Godell said. The grantees did represent the station's commitment to diversity through the composition of their boards, and their work with disabled and BIPOC communities. 
But Godell recognizes that relationships with Lexington's African American and Latino/a/e/x businesses, for example, can't be extractive or one-sided. That will take time and intention.
"I hope there is value we bring to minority communities that have not felt a connection with us," he says. "Wouldn't it be nice if we had success stories, business people in those communities who we could introduce to other business people?"
The station plans to continue and develop the program, and making these connections will be a focus in 2022. 
"This year we want to be more public," Godell says, referring to the in-person opportunities that are opening up as the pandemic appears to subside. "We were limited [last year] in public events, and doing outreach that we would have liked to do. But now we can go to businesses to hand out fliers and posters."
He looks forward to seeing how the program can grow, and urges other stations to try something similar. 
"We've got to diversify across our organizations," he says. "Fifteen years ago I worked to change our mindset about how much trade we can offer before it devalues our airtime. I still feel that way about most things. But with this there are enough benefits to outweigh the 'cost.'"
"It's the right thing to do."
Contributors to this blog post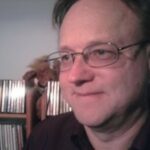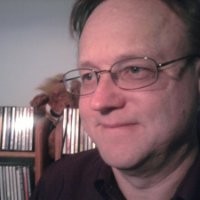 More on the blog