Is It Time to Adjust Your Direct Mail Strategy?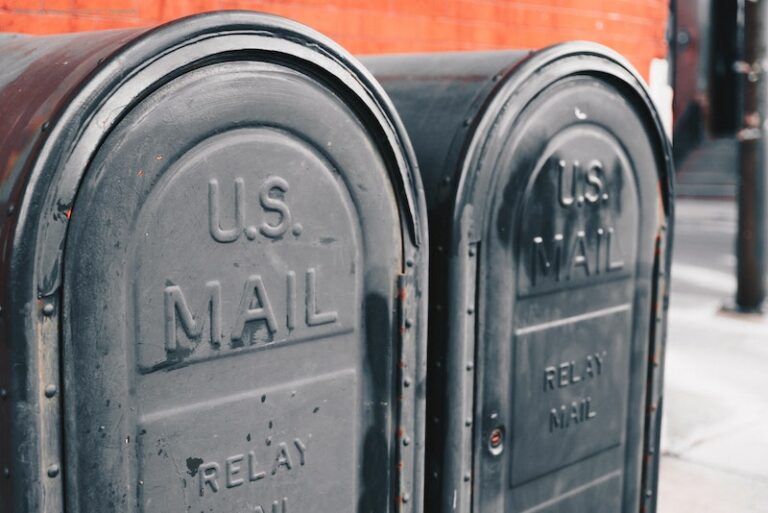 The politicization of USPS, mail delays, supply chain shortages, and rising costs of production materials have introduced new complexities for planning direct mail fundraising campaigns. With a consequential midterm on the horizon and recession looming, is it time for public media stations to adjust their direct mail strategies?
Desperately seeking stationary
Mail delays were reported in nearly every market across the country in the earliest months of the pandemic. There continues to be some variance across markets, but most have returned to normal with direct mail efforts landing in mailboxes a few days after leaving a letter shop.
Presently, paper supply shortages and backlogged supply chains present a bigger challenge. Envelopes and letterhead, especially stock that deviates from standard sizes, have been increasingly difficult to secure; a trend likely to continue.
LKA Fundraising & Communications Vice President Lindsay Benedict shares, "if there's one thing I could evangelize, order your paper stock for your year-end campaign now. We anticipate that the upcoming political campaigns will put additional stress on an already tight supply chain for things like envelopes and paper stock." She adds, "this may mean outright buying—or it may mean communicating with your letter shop to make sure they will have inventory available when you need it."
Rising costs have also made planning more complex. Greater Public Direct Mail Director Donna Han notes "the price of paper is rising… if you're doing a lot of things in-house, you'll want to make sure you're covered for at least one year." She adds that even this can be challenging. "Some paper supply companies are restricting purchases on a long-term basis, so you may have to order quarterly and pay a rising quarterly price"
Strengthening relationships with your suppliers and carefully managing inventory will be especially important in the year ahead. Determine your direct mail campaign quantities as soon as possible. If your letter shop manages your inventory, start talking to them about upcoming campaigns now. Ensure that they will have access to the outer envelopes, reply envelopes, and letterhead your campaigns require, especially for year-end. If you're managing efforts internally, contact your paper supplier, and if possible, order bulk quantity soon.
Finally, leave additional time for campaign planning and be diligent with deadlines. Benedict says that work is beginning much earlier at LKA Fundraising & Communications. "We are starting the creative process with our clients three weeks to a month earlier than we normally would and we're starting some of those logistics conversations—as far as how much quantity we're going to be mailing and when for the year—ahead of time."
Don't risk being dropped from letter shop queues. Many are already short-staffed and will be especially busy with election mail in the months ahead.
Relevant, resonant messaging
The need for additional lead time for direct mail creative makes it additionally challenging to feature content that is both topical and relevant.
Rather than leaning too heavily into current events, rely on messaging that emphasizes the core strengths of public media. For news, this includes fact-based journalism, fairness, the importance of a free press, especially in an election year, and don't shy away from calling out fake news. For music services, continue using language that connects your audience to respite, transformation, and escape through music. Remind your audience of the role your station plays in your community.
Most importantly, trust your controls. Inflation, a looming recession, and a contentious midterm will continue to create uncertainty.
Carl Bloom Associates Vice President Jodi Scheib recommends, "most stations have their controls set out… If you have a direct mail control, test within that control. Test ask ladders, test signers, test things within the control that are less risky."
Study your data and stay the course
Allow more lead time for direct mail campaigns in the year ahead and don't make drastic changes to your program. Assess what's going to preserve revenue and don't alter direct mail plans that could put key streams at risk.
Focus on loyal donors. Ensure your station has strong renewal and sustainer recapture programs. Finally, resist the temptation to divest in acquisition mail. These donors retrain at higher rates, and they will be critical to offset any donor attrition or losses in corporate support that could rise in a down economy. If you must trim your budget, think about other ways to build that pipeline with in-house prospect lists or mailing deeper into your lapsed file.
Analyze your direct response data carefully—remember that many donors who receive direct mail are choosing to make their gift online—and let that data guide strategic adjustments to your program.
"Despite the uncertainty, there is plenty of strength in the core of public media fundraising ahead. Look at the big picture… stations are in a much better position now than they were in 2007, because of their growing sustainer file."
– Jodi Scheib, Carl Bloom Associates.
Contributors to this blog post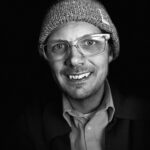 More on the blog