Corporate Social Responsibility and Public Radio Sponsorship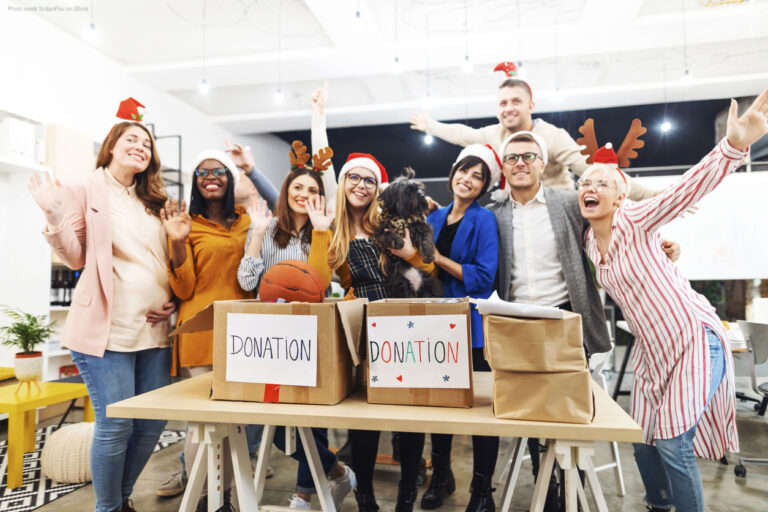 More large businesses are realizing that today's workforce, consumers, and investors are basing decisions on corporate purpose commitments and actions. So in order to be successful in today's marketplace, they have to engage in corporate citizenship or corporate social responsibility (CSR). Many businesses detail their community commitments on their website and social media, but an even more effective way to inform the public on their CSR initiatives is to support public broadcasting. 
The public radio halo effect is a strong selling point for businesses exploring CSR options. One way for businesses to show their Corporate Social Responsibility is to sponsor on-air messages for nonprofits in their community and still receive on-air name recognition with the desirable public radio audience.
Despite the importance of CSR in today's marketplace, as talks of a looming recession grow, CSR programs may be first on the cutting block for many large businesses. One strategy to work around this is to make a list of businesses and industries that are resilient to recession:
Education, healthcare, finance/ insurance, automotive, information technology, pharmaceuticals, communication services, funeral homes, spirits and wine companies.
Helpful strategies for finding CSR-engaged sponsors:
Consider the above list of recession-resilient industries and make a list of 5-7 large businesses in your area.


Explore their websites to see if they have any social commitment statements, DEI initiatives, or any other type of community support efforts.


Use LinkedIn to find any community or public relations managers at the businesses on your list.


Check the websites and social media of area nonprofits to see what larger corporations are supporting them.


Research who serves on a nonprofit's board and what companies are represented. Then reach out to those businesses to see if they'd want to help in this unique way. 



You can also explain the opportunity to the nonprofits and ask them for help identifying any leads (make sure to reassure them that you aren't looking to take away funding from them, but to enhance their support!)
Selling points and benefits to the businesses:
Support two nonprofits with one investment (our public radio station and a nonprofit of your choice).


On-air name recognition with an influential audience of key decision-makers. 



Provide a sample of what the on-air copy would sound like to give them a clear idea.
WKMS is expanding our outreach and prospecting to CSR-engaged businesses this year. In 2020 we created a "Community Care Sponsorship" program to help struggling nonprofits. Using the same principles of finding for-profits to sponsor on-air messages for nonprofits, we're focusing on large businesses in our region that have CSR programs.
Large information technology company has expanded their DEI initiative, committing to empower young people of color, hiring a more diverse workforce, and supporting other DEI efforts in the community.


They continually sponsor our local NAACP's scholarship program for local high school students, and sponsor other NAACP fundraising events and programs throughout the year.
 
In 2022 the company sponsored some WKMS reporting on income inequality and used the on-air messages to promote their DEI initiative and recruitment of a diverse workforce.


I'm working with their human resource manager now to do a larger traditional underwriting buy this year, again promoting recruitment.


I'm also talking with them about a Community Care Sponsorship, sponsoring on-air messages for the local NAACP, which would be another increase in underwriting revenue for WKMS.
They understand that public radio sponsorship is an effective way to let listeners know that they are truly committed to their DEI initiatives.
Federally-funded waste management organization has a close connection with the local United Way, doing large annual employee giving campaigns.


I've approached them about traditional underwriting before, to help build their image in the community, but their community relations manager told me they will not sponsor media outlets (likely because we report on their facility).
 
From their website, social media, and local nonprofit sponsor listings, I learned they have a clearly-identified "community commitment," so I approached them about doing a community partnership instead.


During a winter fund drive, they signed on as our philanthropic partner, contributing $10 to the local United Way for every donation WKMS received during the two-day drive, for a total donation of $1500.



This year I am working with the community relations manager again to expand on this and take part in our Community Care Sponsorship program, sponsoring on-air messages for the United Way, who has recently expanded their services to a larger region and can use the extra publicity.
As we head further into a year of unknowns when it comes to financial stability, developing a similar program at your station and focusing on large businesses with Corporate Social Responsibility commitments could be a source of sustainable revenue in 2023.
Contributors to this blog post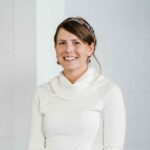 More on the blog