Centering Community Strengths: Strategies to Counteract Implicit Bias in Public Media Development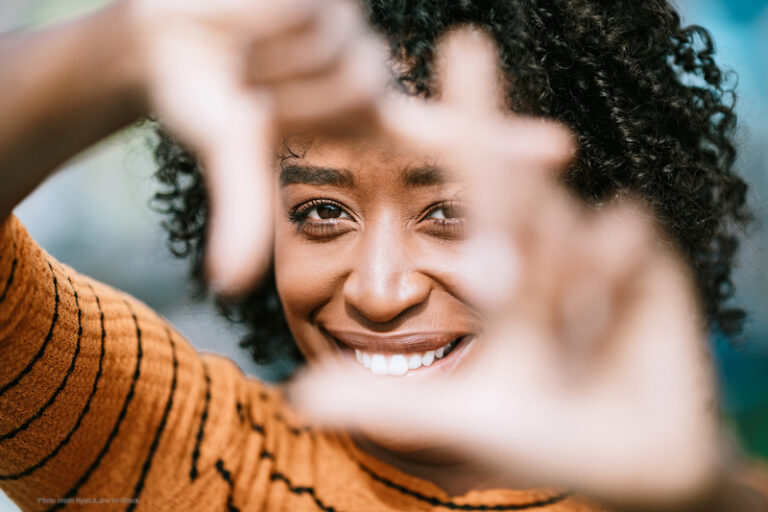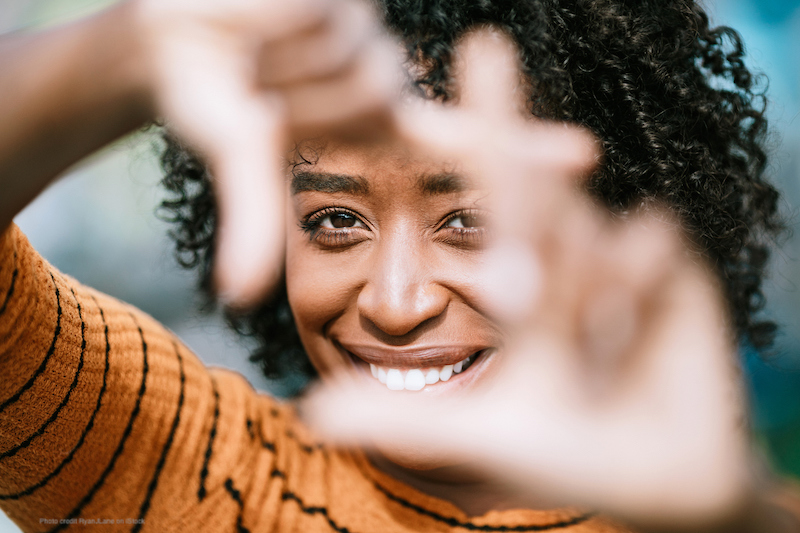 Many of us who work within public media are aware of the impact of implicit bias on our communities. Newsrooms and content teams are learning to reframe and center voices and perspectives that have historically been marginalized or left out of the media narrative. We're learning how essential it is to not only include diverse narratives in public media content, but also incorporate diversity in communications, pictures, data procurement and more. We must have a holistic approach to counteract bias and ultimately create a positive impact in our communities.
How do we then counteract biases in our day-to-day responsibilities to have community centered work permeate across departments? How do we mitigate the biases in fundraising and development and communicate these changes in our philanthropic work with donors?
Many diversity, equity and inclusion (DEI) practitioners would say that the first step is to educate ourselves about our own personal biases. From this personal and core understanding of our own bias, we must then go beyond self awareness and change our practices within philanthropy and fundraising. Stepping into making changes in our work may be incremental at first, but will have larger and larger impacts as the approach grows. 
During PMDMC22, I joined Rima Dael, General Manager at WSHU in Connecticut to present a session entitled "Asset Framing: How to Connect Positive Changes in Content to the Case for Support." We wanted to share what those incremental approaches have been for us, and to help build awareness around implicit bias and deficit framing in fundraising. Intentionally working against bias has been an undertaking for both Rima and me that has taken time and still is a process that is ever-changing. It has required growth and concerted effort in our work.
Rima had the opportunity to participate in Greater Public's DEI Executive Forum, a leadership program for GMs and CEOs that helped her craft  a DEI plan for her station and operationalize it with her team. The DEI plan  has been transformational and important work that empowered frontline staff with tools to deal with difficult feedback from audience members or donors that may contain racist content, or comments that challenge the station's programming changes toward being a more inclusive platform by centering historically marginalized voices. 
My journey with DEI as it applies to fundraising has been one of incremental realizations and growth to push myself out of my comfort zone. I had the opportunity to participate in a six-month DEI training cohort with colleagues at Rocky Mountain Public Media, which laid the foundation to acknowledge the biased and negative systemic approaches fundraising can perpetuate. I'm actively working on taking steps to break the cycle of perpetuating biased or deficit framing practices and my own implicit biases in my day-to-day work. That means reframing my approach toward community-centered fundraising rather than donor-centric fundraising in the multifaceted work that is done in membership. Breaking cycles and bringing full awareness around my personal and industry biases will never fully be perfected, but one that I consistently aim to be conscious of. 
Rima and I are leaning into a deeper awareness of our work and in turn want to encourage fellow public media fundraisers in this process. There is a genuine need to take time to understand what we all may be contributing to our communications, strategy and donor relationships that perpetuate bias.
How Philanthropy Can Reduce People to Their Deficits 
Implicit biases are attitudes or stereotypes that unconsciously affect our actions, decisions and understanding of people, places or circumstances. They can be positive or negative and are formed over a lifetime but are changeable with consistent and conscious work. Implicit bias permeates our work unknowingly and can manifest itself in many ways, including deficit framing, which defines people or groups by their problems. Defining people by their challenges can be stigmatizing and your brain can begin to match negative qualities to certain people or groups, which has cognitive and social consequences. Over time, deficit framing can create cynicism and eat away hope or positive attitudes towards certain people or communities.
Philanthropic taglines are often painful examples of
deficit framing:
"We help at-risk youth in high-crime neighborhoods."
"We help young people overcome obstacles
and achieve their dreams."
Philanthropy historically, and still very often today, presents community issues as problems that need to be solved, and those directly impacted by the issues are framed as part of the problem. As fundraisers, we aim to emphasize a crisis, because we need donors to connect with an issue they can help alleviate. Many organizational mission statements frame the organization as a hero. Heroes need to overcome adversity and many times that adversary is the community or persons needing the help. In this process we unknowingly apply bias, place the label of "challenge" on our beneficiaries and alienate those we aim to serve.
Asset Framing Positions Community Members as Partners
Asset framing, first introduced by Social Entrepreneur Trabian Shorters, works in opposition to deficit framing by defining people or groups by their strengths, aspirations, and contributions. Rather than painting communities and beneficiaries that we're aiming to help through our philanthropic work as part of the challenge, we center them as the protagonist of a meaningful story needing to be told. Public media stations' fundraising teams can position stories, content, and community engagement as a resource and partner to the protagonist's aspirations.
Below you will find a list of ideas about how to take steps toward asset framing. As stated previously, refocusing fundraising work around asset framing, and using a community-centered lens is a process that takes time. With that in mind, we hope that you feel encouraged to take steps with your work and your department to put asset framing into practice. 
1. Organizational mission and community communication 
It's crucial to cultivate an avenue of communication with donors that goes beyond email solicitations, program highlights and club announcements. This communication should demonstrate how you answer to the community you serve, as an expression of your station's mission and vision. For example, instead of putting out a formal annual report designed largely for an audience of board members and major donors, consider shifting that data and storytelling into multiple accessible impact emails designed to show positive impact and connection to the community you serve. These emails can include stories from within your community and highlight examples of your organization's mission and vision. This is just one way to regularly communicate with an audience that demonstrates your commitment to them and, in turn, builds trust.
2. Impact Website Pages
For more of a community-centered fundraising approach, you can create multi-media impact pages for your website showing qualitative impact, quotes from the community and positive changes stemming from the donations made by donors.
3. Allyship Communications
Fundraisers can ensure more connection and trust by moving away from station-centric communications, touting programming or asking for contributions during key celebratory months, like Black History Month, and instead moving toward allyship communication. Celebrate and encourage your audience's engagement with outside organizations that your station already partners with throughout the year (like Black/African-American-led nonprofits during Black History Month). This shifts focus away from ourselves and builds bridges to the community.
4. Reframing On-Air Drive Scripting
Focus on community-centered fundraising in your on-air scripts, and point to the impact that donors' dollars are making in the community. Shift away from messages such as "you help our station create programming" to "your donation ensures that diverse, vibrant programming inspires the community you live in each day."
There should be awareness around small phrases such as "Make a donation at as little as $5 a month" and the large impact that these words can have on a potential donor. Phrases such as, "as little as" may insinuate that it's small and doesn't mean much to the station, rather than saying "an amount that's right for you," which encourages someone to give any amount to make an impact. Finding these phrases that are almost second nature in our on-air fundraising scripts takes time and effort to rewrite and ultimately retrain how we speak on-air, but the impacts of these steps are crucial to opening up donor communication and accessibility to our stations through fundraising.

Identifying and unlearning personal biases as a way to manifest change in our work is daunting. Changing how we frame projects and communication within philanthropy can feel like untangling an impossible web of historic and systemic practices built into our industry. But if taken one step at a time, it will lead to larger changes across teams and stations. Changing how we communicate to donors and engage with our community through the lens of asset framing recenters the focal point of our work and truly reorients us toward how and why we should be fundraising.
Additional Implicit Bias and Asset Framing Resources
Additional DEI and Fundraising/Philanthropy Resources
This article was co-edited by Minal Bopaiah and Rima Dael. 
Colleen Casey, writer/ trainer/fundraising producer at LKA Associates Ltd. co-produced the PMDMC22 session, "Asset Framing: How to Connect Positive Changes in Content to the Case for Support." 
Contributors to this blog post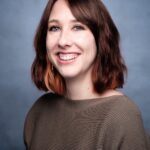 More on the blog